Webber to drive Porsche hybrid at Albert Park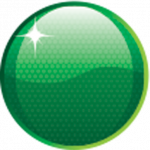 Mark Webber will cut laps of the Albert Park circuit at the wheel of the stunning Porsche 918 hybrid Spyder at the Rolex Australian Grand Prix this weekend.
The Porsche 918 petrol/electric supercar will be showcased for the first time in Australia with Webber performing exhibition runs.
Webber will be appearing for the first time on track in Melbourne since retiring from Formula 1 in 2013.
The Porsche LMP1 factory driver has previously driven the 918 at Goodwood and through the streets of London.
"It's by a long way the fastest road car I've driven and the mixture between electric and combustion engine gave me an experience I've only sampled in my Porsche 919 hybrid LMP1 car," Webber said.
"I'm really looking forward to driving it around the Albert Park Grand Prix Circuit and giving the fans an exclusive look at the 918 Spyder in Australia for the first time."
"The first time I drove it was on the Goodwood race track in the UK and I was genuinely surprised by its performance as I'm not that easily impressed by road cars."
Exuding Porsche's engineering prowess, the 918 defies convention in that it sips a mere 3.1litres/100km in normal driving conditions, but is capable of reaching more than 300km/h on the track.
Performance is achieved through its 447kW V8 engine, rear axle hybrid module (115kW) and front axle electric motor (95kW) that amounts to 657kW of total power.