V8 Supercars extends partnership with Manitou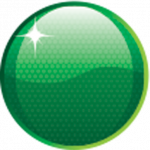 The Manitou Group, which provides track recovery equipment, has extended its partnership with V8 Supercars.
Manitou's arrangement with the category will stretch into an eighth season as the provider of equipment which allows for quick track clean-up after incidents.
"Our machines are purpose built for this kind of work, operating in rough terrain, always providing maximum reliability and ease of use," Manitou Australia managing director Stuart Walker, said.
"We're excited to have our Manitou brand involved in the sport, particularly with the new media deal providing more coverage than ever before. Our machines are used at V8 Supercars races, along with support races that require this specialised equipment, so we couldn't be more pleased."
V8 Supercars director of sport and operations Damien White said the specialised recovery equipment greatly reduced the time spent under safety car.
"These machines mean our officials spend less time on the circuit, which is always a good thing. This also benefits racing, as any damaged cars are quickly removed, reducing the length of safety car periods," White said.
"Our officials regularly comment on the ease of use of these machines, and we're very happy to be continuing the relationship into 2015 and beyond."
The V8 Supercars will have its traditional non-championship round at the Australian Grand Prix in Melbourne this weekend ahead of Event 2 of the Championship Series at Symmons Plains from March 27-29.