POLL: Where will you be watching F1 in 2015?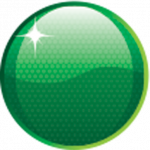 Australian audiences will receive saturation television coverage of the 2015 Formula 1 World Championship.
Under a joint arrangement struck for the next five years, Fox Sports and Channel 10 will share grand prix coverage starting with the Rolex Australian GP in Melbourne this weekend.
The coverage will see subscription outlet Fox Sports carry the unrivalled Sky Sports F1 broadcast.
For the first time in Australia, every session including the opening two practice runs on Fridays will be broadcast through the bumper season.
Under the new five-year agreement, Fox Sports will broadcast all 20 events live in HD.
The three practice sessions will be based on the track feed while coverage will begin 60 minutes before qualifying.
On raceday coverage will start 90 minutes ahead of the race with the full suite of commentators, Martin Brundle, Johnny Herbert, Damon Hill and Anthony Davison used in the broadcast.
Furthermore Fox Sports will broadcast the races in Malaysia, China, Spain, Canada, Britain, Hungary, Monza, Suzuka, US and Brazil exclusively live.
The aforementioned will be replayed on One HD, Ten's affiliate, in a one-hour highlighted format at 9.30pm on the Monday following each race.
Channel 10 will cover all other races live including the Australian Grand Prix with a minimum guaranteed coverage of 25 hours over the three days over the next five years.
Mark Webber has been commissioned by Channel 10 to commentate at selected grands prix including Australia for the next two years.
The free-to-air channel will see the celebrated magazine show RPM, broadcast on Sunday afternoons featuring F1 content and significant action from practice and qualifying as well as leading interviews.
The in-studio Channel 10 commentary team will be hosted by Matthew White while Alan Jones will co-host preview and review segments.
What broadcaster will you be tuned into? Have a vote on the poll below.
Australian live broadcast schedule for 2015 Formula 1 World Championship
1. March 13-15: Melbourne, Australia (FOX & TEN)
2. March 27-29: Kuala Lumpur, Malaysia (FOX)
3. April 10-12: Shanghai, China (FOX)
4. April 17-19: Sakhir, Bahrain (FOX & TEN)
5. May 8-10: Catalunya, Spain (FOX)
6. May 22-24: Monte Carlo, Monaco (FOX & TEN)
7. June 5-7: Montreal, Canada (FOX)
8. June 19-21: Spielberg, Austria (FOX & TEN)
9. July 3-5: Silverstone, Great Britain (FOX)
10. July 17-19: TBA, Germany (FOX & TEN)
11. July 24-26: Budapest, Hungary (FOX)
12. August 21-23: Spa-Francorchamps, Belgium (FOX & TEN)
13. September 4-6: Monza, Italy (FOX)
14. September 18-20: Singapore (FOX & TEN)
15. September 25-27: Suzuka, Japan (FOX)
16. October 9-11: Sochi, Russia (FOX & TEN)
17. October 23-25: Austin, United States (FOX)
18. October 30-November 1: Mexico City, Mexico (FOX & TEN)
19. November 13-15: Sao Paulo, Brazil (FOX)
20. November 27-29: Yas Marina, Abu Dhabi (FOX & TEN)