Kevin Harvick unleashes dominant Las Vegas win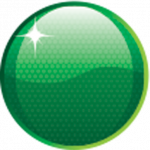 Defending NASCAR Sprint Cup champion Kevin Harvick has scored a dominant win at the Las Vegas Motor Speedway.
Harvick led 142 of the 267 laps in the Kobalt Tools 400 to win to go with his two second place finishes to start the season.
Despite starting in 18th, he worked his way to the front and proved the class of the field.
In a town where luck is everything, Harvick reported a vibration over the closing laps before taking the chequered flag, his celebration causing a left rear tyre to shred.
A great run from Martin Truex Jr. Saw him finish second just 1.6s behind.
Ryan Newman came home third, followed by Dale Earnhardt Jr., Denny Hamlin and AJ Allmendinger.
Harvick's hot start to the season has every chance of being extended next weekend at one of his most successful tracks – Phoenix.
"It's so cool to win here in Las Vegas, and to start this West Coast swing off this way is pretty awesome," Harvick said.
"Just to be in front of all these fans I've raced in front of since about the mid-'90s… it's pretty special to win here."
The victory vaulted Harvick into the lead in the series standings by nine points over Earnhardt, who has finished with a pairs of thirds and a fourth in the first three races of the season.
VIDEO: Harvick wins at Vegas

VIDEO: Harvick in Victory Lane

RESULTS: Kobalt Tools 400 – Las Vegas Motor Speedway
| | | | | | | | | | |
| --- | --- | --- | --- | --- | --- | --- | --- | --- | --- |
| POS. | CAR # | DRIVER | MANUFACTURER | STARTING POS. | LAPS | LAPS LED | FINAL STATUS  | POINTS | BONUS POINTS |
| 1 | 4 | Kevin Harvick | Chevrolet | 18 | 267 | 142 | Running | 48 | 5 |
| 2 | 78 | Martin Truex Jr | Chevrolet | 8 | 267 | 3 | Running | 43 | 1 |
| 3 | 31 | Ryan Newman | Chevrolet | 7 | 267 | 14 | Running | 42 | 1 |
| 4 | 88 | Dale Earnhardt Jr | Chevrolet | 4 | 267 | 4 | Running | 41 | 1 |
| 5 | 11 | Denny Hamlin | Toyota | 19 | 267 | 0 | Running | 39 | 0 |
| 6 | 47 | AJ Allmendinger | Chevrolet | 22 | 267 | 0 | Running | 38 | 0 |
| 7 | 2 | Brad Keselowski | Ford | 11 | 267 | 9 | Running | 38 | 1 |
| 8 | 42 | Kyle Larson | Chevrolet | 5 | 267 | 0 | Running | 36 | 0 |
| 9 | 20 | Matt Kenseth | Toyota | 6 | 267 | 1 | Running | 36 | 1 |
| 10 | 22 | Joey Logano | Ford | 2 | 267 | 47 | Running | 35 | 1 |
| 11 | 1 | Jamie McMurray | Chevrolet | 10 | 267 | 0 | Running | 33 | 0 |
| 12 | 27 | Paul Menard | Chevrolet | 24 | 267 | 0 | Running | 32 | 0 |
| 13 | 33 | Brian Scott | Chevrolet | 23 | 267 | 0 | Running | 0 | 0 |
| 14 | 16 | Greg Biffle | Ford | 16 | 267 | 0 | Running | 30 | 0 |
| 15 | 55 | Brian Vickers | Toyota | 28 | 266 | 0 | Running | 29 | 0 |
| 16 | 41 | Regan Smith | Chevrolet | 34 | 266 | 0 | Running | 0 | 0 |
| 17 | 5 | Kasey Kahne | Chevrolet | 3 | 266 | 0 | Running | 27 | 0 |
| 18 | 24 | Jeff Gordon | Chevrolet | 1 | 266 | 0 | Running | 26 | 0 |
| 19 | 21 | Ryan Blaney | Ford | 30 | 266 | 0 | Running | 0 | 0 |
| 20 | 3 | Austin Dillon | Chevrolet | 25 | 265 | 0 | Running | 24 | 0 |
| 21 | 15 | Clint Bowyer | Toyota | 20 | 265 | 0 | Running | 23 | 0 |
| 22 | 18 | David Ragan | Toyota | 13 | 265 | 0 | Running | 22 | 0 |
| 23 | 38 | David Gilliland | Ford | 37 | 265 | 0 | Running | 21 | 0 |
| 24 | 9 | Sam Hornish Jr | Ford | 29 | 265 | 0 | Running | 20 | 0 |
| 25 | 13 | Casey Mears | Chevrolet | 17 | 264 | 0 | Running | 19 | 0 |
| 26 | 43 | Aric Almirola | Ford | 15 | 264 | 0 | Running | 18 | 0 |
| 27 | 10 | Danica Patrick | Chevrolet | 21 | 264 | 0 | Running | 17 | 0 |
| 28 | 6 | Trevor Bayne | Ford | 35 | 264 | 0 | Running | 16 | 0 |
| 29 | 17 | Ricky Stenhouse Jr | Ford | 31 | 264 | 0 | Running | 15 | 0 |
| 30 | 95 | Michael McDowell | Ford | 32 | 264 | 0 | Running | 14 | 0 |
| 31 | 51 | Justin Allgaier | Chevrolet | 26 | 263 | 0 | Running | 13 | 0 |
| 32 | 35 | Cole Whitt | Ford | 38 | 262 | 0 | Running | 12 | 0 |
| 33 | 14 | Tony Stewart | Chevrolet | 12 | 262 | 0 | Running | 11 | 0 |
| 34 | 98 | Josh Wise | Ford | 39 | 261 | 0 | Running | 10 | 0 |
| 35 | 40 | Landon Cassill | Chevrolet | 42 | 261 | 0 | Running | 0 | 0 |
| 36 | 23 | J.J. Yeley | Toyota | 40 | 260 | 0 | Running | 0 | 0 |
| 37 | 34 | Brett Moffitt | Ford | 36 | 260 | 0 | Running | 7 | 0 |
| 38 | 62 | Brendan Gaughan | Chevrolet | 43 | 258 | 0 | Running | 0 | 0 |
| 39 | 46 | Michael Annett | Chevrolet | 33 | 257 | 0 | Running | 5 | 0 |
| 40 | 26 | Jeb Burton | Toyota | 41 | 254 | 0 | Running | 4 | 0 |
| 41 | 48 | Jimmie Johnson | Chevrolet | 9 | 236 | 45 | Running | 4 | 1 |
| 42 | 19 | Carl Edwards | Toyota | 14 | 227 | 2 | Running | 3 | 1 |
| 43 | 7 | Alex Bowman | Chevrolet | 27 | 28 | 0 | Engine | 1 | 0 |
STANDINGS
| | | | | | | | | |
| --- | --- | --- | --- | --- | --- | --- | --- | --- |
| POS | DRIVER | POINTS | BEHIND | STARTS | WINS | TOP 5 | TOP 10 | DNF |
| 1 | Kevin Harvick | 134 | Leader | 3 | 1 | 3 | 3 | 0 |
| 2 | Dale Earnhardt Jr | 125 | -9 | 3 | 0 | 3 | 3 | 0 |
| 3 | Joey Logano | 123 | -11 | 3 | 1 | 2 | 3 | 0 |
| 4 | Martin Truex Jr | 118 | -16 | 3 | 0 | 1 | 3 | 0 |
| 5 | AJ Allmendinger | 100 | -34 | 3 | 0 | 0 | 2 | 0 |
| 6 | Kasey Kahne | 92 | -42 | 3 | 0 | 0 | 1 | 0 |
| 7 | Jimmie Johnson | 91 | -43 | 3 | 1 | 2 | 2 | 0 |
| 8 | Denny Hamlin | 87 | -47 | 3 | 0 | 2 | 2 | 0 |
| 9 | Casey Mears | 87 | -47 | 3 | 0 | 0 | 1 | 0 |
| 10 | Matt Kenseth | 85 | -49 | 3 | 0 | 1 | 2 | 0 |
| 11 | Greg Biffle | 84 | -50 | 3 | 0 | 0 | 1 | 0 |
| 12 | Ryan Newman | 82 | -52 | 3 | 0 | 1 | 2 | 0 |
| 13 | Paul Menard | 82 | -52 | 3 | 0 | 0 | 0 | 0 |
| 14 | Clint Bowyer | 81 | -53 | 3 | 0 | 0 | 1 | 0 |
| 15 | Aric Almirola | 80 | -54 | 3 | 0 | 0 | 0 | 0 |
| 16 | Brad Keselowski | 77 | -57 | 3 | 0 | 0 | 2 | 1 |
| 17 | David Gilliland | 77 | -57 | 3 | 0 | 0 | 0 | 0 |
| 18 | Sam Hornish Jr | 75 | -59 | 3 | 0 | 0 | 0 | 0 |
| 19 | David Ragan | 75 | -59 | 3 | 0 | 0 | 0 | 0 |
| 20 | Danica Patrick | 68 | -66 | 3 | 0 | 0 | 0 | 0 |
| 21 | Kyle Larson | 64 | -70 | 3 | 0 | 0 | 1 | 1 |
| 22 | Austin Dillon | 59 | -75 | 3 | 0 | 0 | 0 | 0 |
| 23 | Carl Edwards | 57 | -77 | 3 | 0 | 0 | 0 | 0 |
| 24 | Trevor Bayne | 55 | -79 | 3 | 0 | 0 | 0 | 0 |
| 25 | Jamie McMurray | 54 | -80 | 3 | 0 | 0 | 0 | 1 |
| 26 | Michael Annett | 52 | -82 | 3 | 0 | 0 | 0 | 0 |
| 27 | Brett Moffitt | 44 | -90 | 2 | 0 | 0 | 1 | 0 |
| 28 | Justin Allgaier | 44 | -90 | 3 | 0 | 0 | 0 | 1 |
| 29 | Michael McDowell | 44 | -90 | 3 | 0 | 0 | 0 | 0 |
| 30 | Jeff Gordon | 42 | -92 | 3 | 0 | 0 | 0 | 1 |
| 31 | Cole Whitt | 41 | -93 | 3 | 0 | 0 | 0 | 1 |
| 32 | Ricky Stenhouse Jr | 38 | -96 | 3 | 0 | 0 | 0 | 1 |
| 33 | Brian Vickers | 29 | -105 | 1 | 0 | 0 | 0 | 0 |
| 34 | Tony Stewart | 27 | -107 | 3 | 0 | 0 | 0 | 1 |
| 35 | Alex Bowman | 22 | -112 | 2 | 0 | 0 | 0 | 1 |
| 36 | Josh Wise | 22 | -112 | 2 | 0 | 0 | 0 | 0 |
| 37 | Bobby Labonte | 20 | -114 | 1 | 0 | 0 | 0 | 0 |
| 38 | Michael Waltrip | 18 | -116 | 1 | 0 | 0 | 0 | 0 |
| 39 | Jeb Burton | 13 | -121 | 2 | 0 | 0 | 0 | 0 |
| 40 | Reed Sorenson | 12 | -122 | 1 | 0 | 0 | 0 | 0 |
| 41 | Mike Wallace | 8 | -126 | 1 | 0 | 0 | 0 | 0 |
| 42 | Ron Hornaday Jr | 2 | -132 | 1 | 0 | 0 | 0 | 1 |
| 43 | Brian Scott | 0 | -134 | 1 | 0 | 0 | 0 | 0 |
| 44 | Regan Smith | 0 | -134 | 3 | 0 | 0 | 0 | 0 |
| 45 | Matt Crafton | 0 | -134 | 1 | 0 | 0 | 0 | 0 |
| 46 | Ryan Blaney | 0 | -134 | 2 | 0 | 0 | 0 | 1 |
| 47 | Johnny Sauter | 0 | -134 | 1 | 0 | 0 | 0 | 0 |
| 48 | Brendan Gaughan | 0 | -134 | 2 | 0 | 0 | 0 | 0 |
| 49 | Ty Dillon | 0 | -134 | 1 | 0 | 0 | 0 | 0 |
| 50 | Mike Bliss | 0 | -134 | 1 | 0 | 0 | 0 | 0 |
| 51 | Joe Nemechek | 0 | -134 | 1 | 0 | 0 | 0 | 0 |
| 52 | J.J. Yeley | 0 | -134 | 3 | 0 | 0 | 0 | 0 |
| 53 | Landon Cassill | 0 | -134 | 3 | 0 | 0 | 0 | 2 |
| 54 | Matt DiBenedetto | 0 | -134 | 0 | 0 | 0 | 0 | 0 |
| 55 | Justin Marks | 0 | -134 | 0 | 0 | 0 | 0 | 0 |
| 56 | Travis Kvapil | 0 | -134 | 0 | 0 | 0 | 0 | 0 |