Damon Hill: Hamilton yet to reach his peak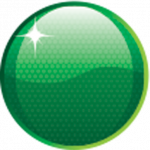 Former world champion Damon Hill says Lewis Hamilton is well placed to become the UK's most successful grand prix driver.
As Hamilton begins the defence of his world title, Hill feels the 30-year-old has not yet reached peak performance.
Hamilton clinched his second world title at Mercedes last season, following on from his maiden crown with McLaren in 2008.
Pre-season testing sees Mercedes maintaining a substantial margin over its rivals following on from a season which saw Hamilton and team-mate Nico Rosberg sweep all but three races.
Hill, who claimed the world title in 1996 at the age of 36, said Hamilton's best years are ahead of him.
"At 30, he's still got the best years ahead of him," Hill said.
"When you've got talent which he has in abundance, determination, fitness and then start to marry that up with experience…
"I think that between now and 33, 34 he's certainly in contention for one if not two more championships."
Of Britain's 10 world F1 champions, Sir Jackie Stewart has the most with three (1969, 1971, 1973) while Hamilton's double titles match that of Hill's late father Graham who bagged the 1962 and 1968 championships.