VIDEO: In-car of Tanak's big splash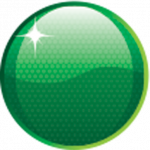 Vision from in-car as Ott Tanak rolled into a lake at Rally Mexico has been released after sitting submerged for 10 hours.
Despite the best efforts from the M-Sport crew to repair the car at the end of the day, it stopped on the road section on the second leg with an electrical failure.
"Obviously we had some issues this morning and we tried for a long time on the road section to fix it. The car was generally running, but not perfectly, and we want it to be perfect for the stages so as not to cause any more damage," said Tanak.
"At this stage we think it's something to do with one of the sensors. She's drying out now, and if it can be fixed, I have no doubt that these boys will fix it!"
Volkswagen star Sebastien Ogier continues to lead Rally Mexico from Mads Ostberg (Citroen) and Andreas Mikkelsen (VW).
VIDEO: In-Car with Tanak as he rolls into Mexican lake