Tanak splashes out of Rally Mexico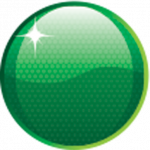 The M-Sport Ford driver rolled into a small reservoir on the side of the fourth stage of the event. Quickly the pair got out of the car before it sank within seconds.
Both were uninjured and Tanak was left to tell the story of his car that disappeared to the bottom of the small lake.
"I braked too hard into a compression which damaged the front-right suspension. We couldn't steer the car around the next left-hand corner and went off the edge of the road. The drop was so steep that we rolled into the water," said Tanak.
"Luckily the car landed on its wheels but the water was so deep that the car sank really fast. As soon as we opened the doors the car was gone in just a few seconds. I also had a problem with my intercom wire because it didn't come loose and was dragging me under the water. We were really lucky. It was not a nice moment to have.
"After that there was no chance to contact the team. The radio was gone and there was very little phone signal where we were. No one back at the team knew what had happened to us for almost 20 minutes and that – as you can imagine – was a big concern for everyone back in the service park.
"I've never had this type of feeling before. It's an empty feeling but the best thing is to get back in the car. The team are trying to get the car back as soon as possible and they are ready to fight all night to repair it ready for tomorrow. It sounds like a crazy plan, but if there is any chance to restart the rally I know my team can make it happen."
On a dramatic morning of stages New Zealand's Hayden Paddon retired from the day with suspension damage.
"A small mistake, losing the rear under brakes, sliding wide and hitting a rock," said Paddon.
"It is a shame as the car was very nice to drive and I was starting to get in the groove. Will re-join tomorrow."
Also out of the day's running is former F1 driver Robert Kubica who stopped midway through the fourth stage.
World Champion Sebastien Ogier (VW) leads Thierry Neuville (Hyundai) and team-mate Jari-Matti Latvala despite sweeping the roads as the first car on the stages.
The rally continues through to Monday Australian time.
VIDEO: Tanak splashes out of Rally Mexico

Estonian rally star Ott Tanak and co-driver Raigo Molder have literally swum away from their sinking car during a dramatic incident on the opening full day of Rally Mexico.