Rally car raised from watery grave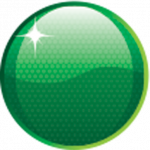 Despite sitting on the bottom of a small lake for 10 hours, Ott Tanak's Ford World Rally Car will re-start at the Rally Mexico.
Tanak and co-driver Raigo Molder had to swim away from their sinking car earlier in the day after it rolled off the road into a small reservoir.
The M-Sport technicians were expecting an all-night repair job, but completed the rebuild in just three hours after receiving the car.
Included in the work was changing the gearbox, fuel tank, turbo, cooling package, boost control valves, electronic components, brake components, front and rear suspension components as well as a number of cosmetic components, the team also repaired the engine block and drained the engine of excess water.
"This is something that we have never seen before," said Tanak.
"The car has been gone all day, submerged at the bottom of a lake, full of water, and the team had to do a full rebuild in just three hours!
"It was a crazy challenge, but I knew the M-Sport guys would be up for it. I have massive respect for my team. This was a huge task to do, but they have worked as hard as they always do and I am so grateful to each and every one of them.
"To get back out on the stages tomorrow is very important for me and Raigo. We need to rebuild our confidence and get back behind the wheel, and my team have made that happen this evening."
VIDEO: Tanak's big splash