Van Gisbergen to continue diverse schedule at T8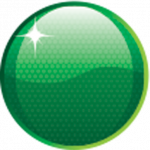 Shane van Gisbergen will be clear to chase his wide-sweeping competition schedule once he links with the Triple Eight Race Engineering outfit from next year.
The gifted van Gisbergen is one of the busiest professional drivers in Australasia, often mixing his V8 commitments with rallying, drifting, or high profile sports car racing including Daytona 24 Hour tilts.
Speaking in a live Speedcafe.com web chat, Triple Eight boss Roland Dane said he was prepared to cut van Gisbergen plenty of slack if he wanted to pursue racing activities which do not compromise commercial deals.
"I fully intend to allow him to do extra curricular activities that don't interfere with the main program," Dane said.
"I think this is a part of his DNA.
"As long as there are no commercial clashes. Would like to see him carrying on having fun."
Van Gisbergen will join an expanded three-car line-up at the Brisbane squad which sees Craig Lowndes continue for a further two years at Triple Eight from next year alongside six-times V8 series champ Jamie Whincup.
Managing a trio of high profile drivers does not ultimately concern the disciplined Dane.
"He's (Gizzy) from the same club of winners and has been at a very high level for a long time," Dane said.
"We've managed it pretty well. I think Gizzy has got remarkably little ego as well.
"And it is my responsibility to continue to manage all of them ultimately and if I was concerned about it to any great degree I wouldn't have taken it on."