Manor Marussia car passes FIA crash test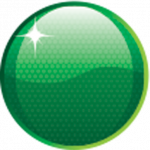 The revived Manor Marussia Formula 1 team's chances of competing in the Australian Grand Prix have been boosted after its revised car passed an FIA crash test.
The mandatory FIA crash test for its amended 2014 car was the final hurdle standing in the way of the team's return to the grid at Albert Park next week.
The interim car, powered by Ferrari engines, features a revised nose to comply with the new 2015 regulations.
The outfit, who came out of administration last month, is understood to be working on a 2015 car which is expected to appear later in the year.
"Our big news of today is that we have now passed the FIA crash tests. Well done team! That's it – we're all set for Melbourne," said a statement via the team's official twitter account.
Meanwhile, the squad is yet to confirm the identity of its second driver who will join the already announced Will Stevens.
Team CEO Graeme Lowdon says the team is in talks with several young drivers regarding the vacant seat.
"We are in discussion, very detailed and very advanced discussion, with some very quick young guys," Lowdon told Reuters.
"Manor has always had a history of bringing some great driving talent on to the grid and we really want to try and continue that.
"It's not a straightforward decision but hopefully one we can make very soon."