Kurt Busch escapes domestic violence charges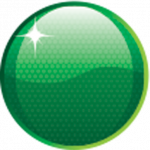 Embattled NASCAR driver Kurt Busch has escaped criminal charges over a domestic violence case involving his ex-girlfriend Patricia Driscoll.
The Delaware Department of Justice delivered the news after concluding there was insufficient evidence to proceed over an alleged incident involving the pair in Busch's motorhome at Dover last September.
Last month NASCAR suspended Busch indefinitely from the Sprint Cup Series on the eve of the season-opening Daytona 500.
NASCAR had implemented its penalty after Family Court Commissioner David Jones believed there was evidence in a protective order case hearing that Busch had made contact with Driscoll's neck, chin and face which forced her to hit her head against a wall in the motorhome.
The latest development has seen the Delaware Department of Justice issue a statement which reads: "After a thorough consideration of all the available information about the case, it is determined that the admissible evidence and available witnesses would likely be insufficient to meet the burden of establishing beyond a reasonable doubt that Mr Busch committed a crime during the September 26th incident.
"Likelihood of meeting that high burden of proof is the standard for prosecutors in bringing a case. For this reason, the Department of Justice will not pursue criminal charges in this case."
A relieved Busch said he was grateful he did not have to answer the domestic violence allegations.
"I wish to thank my family, friends, fans, and race team who stood by me throughout this nightmare with their unwavering support," Busch said in a statement.
"Thanks also goes to my legal team for making sure that the truth got out and was fully provided to the prosecutors.
"As I have said from the beginning, I did not commit domestic abuse. I look forward to being back in racing as soon as possible and moving on with my life."
In a response prepared by her publicist, Driscoll said: "While I respect the process, I am disappointed that full justice was not served here.
"My family and I take a measure of solace in the Order of Protection From Abuse granted by commissioner Jones, who ruled my account of the facts was the most credible.
"At great risk to my personal and professional reputation, I have spoken candidly, at length, and on the record, to a variety of outlets in an effort to correct the distortions and sensationalism that have unfortunately marked the coverage of this painful time in my family's life.
"I would urge anyone covering this case to stick to the well-established facts."
In wake of the Delaware Department of Justice announcement, NASCAR said Busch still needs to follow the process of reinstatement into the stock car series where he was champion in 2004.
"NASCAR is aware of the Delaware Department of Justice announcement today regarding driver Kurt Busch," a NASCAR issued response read.
"As we disclosed Monday, he has accepted the terms and conditions of a reinstatement program and is actively participating in the program.
"Kurt Busch's eligibility for reinstatement will continue to be governed by that program and the NASCAR Rule Book, though the elimination of the possibility of criminal charges certainly removes a significant impediment to his reinstatement."
Regan Smith will again take the wheel of the #41 Stewart-Haas Racing Chevrolet at Las Vegas this weekend in Busch's absence.