Manor Marussia confirmed for Melbourne F1 grid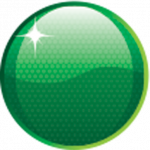 Uncertainty over the fate of the Manor Marussia Formula 1 team has been lifted with the squad's place on the Australian Grand Prix grid in Melbourne confirmed.
The team was plunged into crisis in October when it went into administration before being rescued by English energy company owner Stephen Fitzpatrick last month.
Manor will embark on the season's opening race with modified chassis to conform to the 2015 regulations, with a view to replacing the cars later in the season.
The only confirmed driver at this stage is Brit Will Stevens, who made his Formula 1 debut with the now defunct Caterham at the season ending Abu Dhabi Grand Prix.
"We've all worked incredibly hard to get the car ready for Melbourne and the season ahead," said Fitzpatrick.
"Our fans have given the team amazing support for many years and we want to restore Manor to the very best of racing in the future.
"I have a lifelong passion for Formula One and can't wait for the season ahead, with Manor and the team."
Former Sainsbury's CEO Justin King has taken over as the team's interim chairman, while Graeme Lowdon holds the role of sporting director.
"I want to thank all of the teams, the FIA, Formula One Management, our suppliers and staff and of course all of the fans for the support we've received over the past six months," he said.
"It has been a challenging period for all of us but we've come through it and now we just want to go racing again.
"With formidable new business leadership in Stephen Fitzpatrick and the board presence of Justin King we are now in a great place ahead of the new season. This is a fantastic and very rewarding moment for all those involved with the team."