German giants unveil new GT3 weapons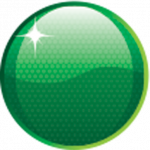 German manufacturers Audi and Mercedes have taken the wraps of their new GT3 machines at the Geneva International Motor Show.
Audi showcased its revised R8 LMS GT3, which is set to debut at the Nurburgring 24 Hour in May before delivery to customer teams later in the year.
The Ingolstadt manufacturer claims the new model is lighter, safer and has improved aerodynamics over its predecessor.
The car retains the 5.2 litre V10 engine of the previous model, which recorded 26 GT3 championship race wins and seven 24 hour race triumphs.
Mercedes also took the opportunity to uncover its new AMG GT3 which will replace the popular SLS AMG GT3.
The AMG GT retains the 6.2 litre V8 of the SLS and will undergo a testing program before being delivered to customers at year's end.
"We are entering a hard-fought and hotly contested competitive environment with the new Mercedes-AMG GT3," said Tobias Moers, Chairman of the Board of Management of Mercedes-AMG GmbH.
"The high technological standard and fair race rules are spurring us on to push to take pole position with our new customer racing car.
"You can only give credible proof of your ambition to lead if you're beating the very best in the game."
The two new cars are expected to be eligible for both the Australian GT Championship and Bathurst 12 Hour next year due to their homologation with the FIA taking place during 2015.