Schumacher's son to begin circuit racing career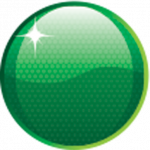 Michael Schumacher's 15-year-old son, Mick, will embark on his first season of car racing this year in Germany's Formula 4 Championship.
The young Schumacher has raced at karting's top levels in recent years, often under pseudonyms in order to avoid attention.
His step into Formula 4 comes with Dutch team Van Amersfoort Racing, which ran Max Verstappen in European Formula 3 last year.
"We have seen his skills in testing and we are looking forward to a successful season," said team principal Frits van Amersfoort.
"In the last couple of years, it has become a tradition for us that we offer the runner-up from the German junior karting championship a test session in our simulator.
"This is handled by the DMSB, the German motorsport authority, and that is how we first got in touch with Mick Schumacher last autumn.
"He spent a full day in the simulator at our headquarters in the Netherlands, then we witnessed him during a test session at Valencia and, eventually, we reached an agreement to compete together in this year's ADAC Formula 4 series."
Last year saw Schumacher finish runner-up in the CIK World and European KF Junior championships.