CAMS to review Clipsal Utes crash sanctions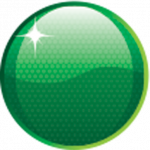 CAMS will review the $10,000 fine and exclusion issued to V8 Utes driver Geoff Fane following an ugly incident at the Clipsal 500.
Stewards found Fane guilty of breaching CAMS National Competition Rules (NCR) 183 (ix) after a nasty crash, which saw his Ute push fellow competitor Bruce Oaklands into the pit wall in the third race of the weekend.
As a result, the stewards issued Fane with a $10,000 fine of which $5,000 is suspended until December 31, alongside an exclusion from the event.
However, CAMS has now confirmed the decision will be taken to a review board which could see the severity of the sanctions increased or reduced.
The date of the hearing is yet to be set.
See below in-car footage of the incident