Red Bull Racing unveils 2015 F1 livery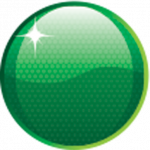 Red Bull Racing has uncovered its new livery for the 2015 Formula 1 season.
Based upon the team's familiar blue, red and yellow Red Bull colours, the new war paint for drivers Daniel Ricciardo and Daniil Kvyat features predominantly more purple surrounding the Infiniti branding on the sidepods.
The Milton Keynes based-squad had elected to run a black and white camouflage paint scheme on its RB11 in testing prior to today's unveil, which comes just two weeks before the Australian Grand Prix season opener.
The squad says the livery has taken some inspiration from history when racing cars were painted in the colours, which referred to the nation of the entrant.
Italian teams competed in red, Germans ran in Silver and the British raced in green, while Australia adopted green and gold.
Up until commercial liveries arrived in motorsport during the 1960's, blue, the overriding colour on the RB11, was the national racing livery of Austria, Red Bull Racing's nominated nationality.