Jimmie Johnson takes Atlanta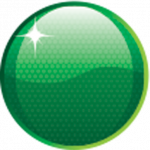 Jimmie Johnson has scored his first win of the NASCAR season, taking the second race of the season at a cold Atlanta.
After the race start was delayed due to rain, the race itself was run through under heavy skies and single digit temperatures.
Johnson's win was his 71st of his NASCAR Sprint Cup Series career and fourth on the 1.54-mile Georgia track.
Defending Sprint Cup champion Kevin Harvick notched a runner-up finish while Dale Earnhardt Jr. finished third in another Hendrick Motorsports Chevrolet. Joey Logano, pole sitter and the Daytona 500 champion, took fourth place with Matt Kenseth completing the top five.
Logano held on to carry the unofficial Sprint Cup points lead by one point over both Johnson and Harvick, who forged a two-way tie for second.
Many stars were forced to start near the back of the pack after difficulties clearing technical inspection before Qualifying. As a result, former Sprint Cup champions Jeff Gordon, Johnson, Kenseth and Tony Stewart all failed to make a qualifying attempt and started worse than 30th on the 43-car grid.
Gordon was among those involved in the race's first multicar wreck, in the 256th of 325 laps. Denny Hamlin triggered the melee when his Joe Gibbs Racing No. 11 Toyota lost traction exiting Turn 2, collecting Jamie McMurray and Ryan Newman.
An even bigger wreck brought out the red flag with 21 laps to run. Greg Biffle lost control heading into Turn 3, with Joe Nemechek, Regan Smith, Clint Bowyer, Ricky Stenhouse Jr., Kyle Larson and Stewart all involved.
It was that final crash which set-up Johnson's charge for the lead off the re-start with 14 laps to run. Once he got into clean air he was never challenged through to the chequered flag.
"It's a great racecar, and unfortunately the way qualifying went we didn't have a very good pit stall pick and it took us a long time to get in front," Johnson said.
"But once we did that we were able to utilise our awesome pit crew, get the stops done, race for the win and get the job done."
The Sprint Cup Series heads to Las Vegas for the next race this weekend.
VIDEO HIGHLIGHTS
RESULTS: Folds of Honor Quiktrip 500
| | | | | | | | | | |
| --- | --- | --- | --- | --- | --- | --- | --- | --- | --- |
| POS. | CAR # | DRIVER | MANUFACTURER | STARTING POS. | LAPS | LAPS LED | FINAL STATUS | POINTS | BONUS POINTS |
| 1 | 48 | Jimmie Johnson | Chevrolet | 37 | 325 | 92 | Running | 47 | 4 |
| 2 | 4 | Kevin Harvick | Chevrolet | 2 | 325 | 116 | Running | 44 | 2 |
| 3 | 88 | Dale Earnhardt Jr | Chevrolet | 9 | 325 | 1 | Running | 42 | 1 |
| 4 | 22 | Joey Logano | Ford | 1 | 325 | 84 | Running | 41 | 1 |
| 5 | 20 | Matt Kenseth | Toyota | 36 | 325 | 10 | Running | 40 | 1 |
| 6 | 78 | Martin Truex Jr | Chevrolet | 14 | 325 | 0 | Running | 38 | 0 |
| 7 | 47 | AJ Allmendinger | Chevrolet | 11 | 325 | 0 | Running | 37 | 0 |
| 8 | 55 | Brett Moffitt | Toyota | 22 | 325 | 1 | Running | 37 | 1 |
| 9 | 2 | Brad Keselowski | Ford | 12 | 325 | 2 | Running | 36 | 1 |
| 10 | 31 | Ryan Newman | Chevrolet | 7 | 325 | 0 | Running | 34 | 0 |
| 11 | 43 | Aric Almirola | Ford | 23 | 325 | 0 | Running | 33 | 0 |
| 12 | 19 | Carl Edwards | Toyota | 5 | 325 | 0 | Running | 32 | 0 |
| 13 | 27 | Paul Menard | Chevrolet | 13 | 325 | 0 | Running | 31 | 0 |
| 14 | 5 | Kasey Kahne | Chevrolet | 10 | 324 | 0 | Running | 30 | 0 |
| 15 | 13 | Casey Mears | Chevrolet | 21 | 324 | 0 | Running | 29 | 0 |
| 16 | 10 | Danica Patrick | Chevrolet | 18 | 324 | 0 | Running | 28 | 0 |
| 17 | 41 | Regan Smith | Chevrolet | 38 | 324 | 0 | Running | 0 | 0 |
| 18 | 18 | David Ragan | Toyota | 17 | 323 | 0 | Running | 26 | 0 |
| 19 | 6 | Trevor Bayne | Ford | 29 | 323 | 0 | Running | 25 | 0 |
| 20 | 51 | Justin Allgaier | Chevrolet | 16 | 323 | 0 | Running | 24 | 0 |
| 21 | 9 | Sam Hornish Jr | Ford | 8 | 323 | 0 | Running | 23 | 0 |
| 22 | 38 | David Gilliland | Ford | 26 | 322 | 1 | Running | 23 | 1 |
| 23 | 7 | Alex Bowman | Chevrolet | 42 | 322 | 0 | Running | 21 | 0 |
| 24 | 15 | Clint Bowyer | Toyota | 25 | 321 | 1 | Running | 21 | 1 |
| 25 | 16 | Greg Biffle | Ford | 19 | 320 | 0 | Running | 19 | 0 |
| 26 | 42 | Kyle Larson | Chevrolet | 6 | 320 | 0 | Running | 18 | 0 |
| 27 | 95 | Michael McDowell | Ford | 24 | 320 | 0 | Running | 17 | 0 |
| 28 | 62 | Brendan Gaughan | Chevrolet | 31 | 320 | 0 | Running | 0 | 0 |
| 29 | 33 | Michael Annett | Chevrolet | 32 | 319 | 0 | Running | 15 | 0 |
| 30 | 14 | Tony Stewart | Chevrolet | 39 | 319 | 0 | Running | 14 | 0 |
| 31 | 32 | Mike Bliss | Ford | 27 | 318 | 2 | Running | 0 | 0 |
| 32 | 98 | Josh Wise | Ford | 33 | 318 | 0 | Running | 12 | 0 |
| 33 | 34 | Joe Nemechek | Ford | 28 | 318 | 1 | Running | 0 | 0 |
| 34 | 23 | J.J. Yeley | Toyota | 30 | 316 | 0 | Running | 0 | 0 |
| 35 | 26 | Jeb Burton | Toyota | 40 | 316 | 0 | Running | 9 | 0 |
| 36 | 17 | Ricky Stenhouse Jr | Ford | 20 | 302 | 0 | Accident | 8 | 0 |
| 37 | 35 | Cole Whitt | Ford | 41 | 295 | 0 | Engine | 7 | 0 |
| 38 | 11 | Denny Hamlin | Toyota | 4 | 284 | 14 | Running | 7 | 1 |
| 39 | 3 | Austin Dillon | Chevrolet | 15 | 282 | 0 | Running | 5 | 0 |
| 40 | 1 | Jamie McMurray | Chevrolet | 3 | 256 | 0 | Accident | 4 | 0 |
| 41 | 24 | Jeff Gordon | Chevrolet | 35 | 256 | 0 | Accident | 3 | 0 |
| 42 | 30 | Ron Hornaday Jr | Chevrolet | 34 | 187 | 0 | Rear Gear | 2 | 0 |
| 43 | 40 | Landon Cassill | Chevrolet | 43 | 92 | 0 | Engine | 0 | 0 |
 STANDINGS 
| | | | | | | | | |
| --- | --- | --- | --- | --- | --- | --- | --- | --- |
| POS | DRIVER | POINTS | BEHIND | STARTS | WINS | TOP 5 | TOP 10 | DNF |
| 1 | Joey Logano | 88 | Leader | 2 | 1 | 2 | 2 | 0 |
| 2 | Jimmie Johnson | 87 | -1 | 2 | 1 | 2 | 2 | 0 |
| 3 | Kevin Harvick | 86 | -2 | 2 | 0 | 2 | 2 | 0 |
| 4 | Dale Earnhardt Jr | 84 | -4 | 2 | 0 | 2 | 2 | 0 |
| 5 | Martin Truex Jr | 75 | -13 | 2 | 0 | 0 | 2 | 0 |
| 6 | Casey Mears | 68 | -20 | 2 | 0 | 0 | 1 | 0 |
| 7 | Kasey Kahne | 65 | -23 | 2 | 0 | 0 | 1 | 0 |
| 8 | AJ Allmendinger | 62 | -26 | 2 | 0 | 0 | 1 | 0 |
| 9 | Aric Almirola | 62 | -26 | 2 | 0 | 0 | 0 | 0 |
| 10 | Clint Bowyer | 58 | -30 | 2 | 0 | 0 | 1 | 0 |
| 11 | David Gilliland | 56 | -32 | 2 | 0 | 0 | 0 | 0 |
| 12 | Sam Hornish Jr | 55 | -33 | 2 | 0 | 0 | 0 | 0 |
| 13 | Greg Biffle | 54 | -34 | 2 | 0 | 0 | 1 | 0 |
| 14 | Carl Edwards | 54 | -34 | 2 | 0 | 0 | 0 | 0 |
| 15 | David Ragan | 53 | -35 | 2 | 0 | 0 | 0 | 0 |
| 16 | Danica Patrick | 51 | -37 | 2 | 0 | 0 | 0 | 0 |
| 17 | Paul Menard | 50 | -38 | 2 | 0 | 0 | 0 | 0 |
| 18 | Matt Kenseth | 49 | -39 | 2 | 0 | 1 | 1 | 0 |
| 19 | Denny Hamlin | 48 | -40 | 2 | 0 | 1 | 1 | 0 |
| 20 | Michael Annett | 47 | -41 | 2 | 0 | 0 | 0 | 0 |
| 21 | Ryan Newman | 40 | -48 | 2 | 0 | 0 | 1 | 0 |
| 22 | Brad Keselowski | 39 | -49 | 2 | 0 | 0 | 1 | 1 |
| 23 | Trevor Bayne | 39 | -49 | 2 | 0 | 0 | 0 | 0 |
| 24 | Brett Moffitt | 37 | -51 | 1 | 0 | 0 | 1 | 0 |
| 25 | Austin Dillon | 35 | -53 | 2 | 0 | 0 | 0 | 0 |
| 26 | Justin Allgaier | 31 | -57 | 2 | 0 | 0 | 0 | 1 |
| 27 | Michael McDowell | 30 | -58 | 2 | 0 | 0 | 0 | 0 |
| 28 | Cole Whitt | 29 | -59 | 2 | 0 | 0 | 0 | 1 |
| 29 | Kyle Larson | 28 | -60 | 2 | 0 | 0 | 0 | 1 |
| 30 | Ricky Stenhouse Jr | 23 | -65 | 2 | 0 | 0 | 0 | 1 |
| 31 | Alex Bowman | 21 | -67 | 1 | 0 | 0 | 0 | 0 |
| 32 | Jamie McMurray | 21 | -67 | 2 | 0 | 0 | 0 | 1 |
| 33 | Bobby Labonte | 20 | -68 | 1 | 0 | 0 | 0 | 0 |
| 34 | Michael Waltrip | 18 | -70 | 1 | 0 | 0 | 0 | 0 |
| 35 | Tony Stewart | 16 | -72 | 2 | 0 | 0 | 0 | 1 |
| 36 | Jeff Gordon | 16 | -72 | 2 | 0 | 0 | 0 | 1 |
| 37 | Reed Sorenson | 12 | -76 | 1 | 0 | 0 | 0 | 0 |
| 38 | Josh Wise | 12 | -76 | 1 | 0 | 0 | 0 | 0 |
| 39 | Jeb Burton | 9 | -79 | 1 | 0 | 0 | 0 | 0 |
| 40 | Mike Wallace | 8 | -80 | 1 | 0 | 0 | 0 | 0 |
| 41 | Ron Hornaday Jr | 2 | -86 | 1 | 0 | 0 | 0 | 1 |
| 42 | Regan Smith | 0 | -88 | 2 | 0 | 0 | 0 | 0 |
| 43 | Matt Crafton | 0 | -88 | 1 | 0 | 0 | 0 | 0 |
| 44 | Johnny Sauter | 0 | -88 | 1 | 0 | 0 | 0 | 0 |
| 45 | Ty Dillon | 0 | -88 | 1 | 0 | 0 | 0 | 0 |
| 46 | Brendan Gaughan | 0 | -88 | 1 | 0 | 0 | 0 | 0 |
| 47 | Mike Bliss | 0 | -88 | 1 | 0 | 0 | 0 | 0 |
| 48 | Joe Nemechek | 0 | -88 | 1 | 0 | 0 | 0 | 0 |
| 49 | J.J. Yeley | 0 | -88 | 2 | 0 | 0 | 0 | 0 |
| 50 | Ryan Blaney | 0 | -88 | 1 | 0 | 0 | 0 | 1 |
| 51 | Landon Cassill | 0 | -88 | 2 | 0 | 0 | 0 | 2 |
| 52 | Brian Scott | 0 | -88 | 0 | 0 | 0 | 0 | 0 |
| 53 | Justin Marks | 0 | -88 | 0 | 0 | 0 | 0 | 0 |
| 54 | Matt DiBenedetto | 0 | -88 | 0 | 0 | 0 | 0 | 0 |