Walton denies Harris Utes clean sweep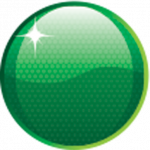 Kris Walton denied Ryal Harris from taking a Clipsal 500 clean sweep with victory in the shortened final V8 Utes Racing Series race of the weekend.
The race produced another titanic scrap between Walton and Harris with the former claiming the win under the Safety Car following an incident between Bruce Oaklands and Geoff Fane.
Walton grabbed the lead on the run down to Turn 1 with Harris in hot pursuit.
There was plenty of action behind as Craig Dontas dropped down the order after contact with the busy chasing pack.
The South Australian's race came to an end when he hit the wall at Turn 8.
At the front the top two soon broke away from the pack behind who continued to squabble, resulting in Jordan Skinner being turned around.
Harris managed to find a way through but a mistake from the Gold Coast driver allowed Walton to retake the lead where he stayed until the race came to a close two laps short of the scheduled distance.
The race ended prematurely when Fane appeared to drive Oaklands into the pit wall at high speed.
George Miedecke claimed the final place on the podium in third ahead of Rhys McNally and Nathan Pretty.
Result: V8 Utes Racing Series, Race 3, Clipsal 500
| | | | | | |
| --- | --- | --- | --- | --- | --- |
| 1 | Rentco Transport Equipment | Kris Walton (QLD) | Ford FG |  6 | 11:30.0321 |
| 2 | All Purpose Pest Racing | Ryal Harris (QLD) | Ford FG |  6 | 11:30.6132 |
| 3 | iSeek | George Miedecke (NSW) | Ford FG |  6 | 11:31.8248 |
| 4 | West Coast Racing | Rhys McNally (WA) | Holden VE |  6 | 11:32.7225 |
| 5 | Burbank Homes | Nathan Pretty (VIC) | Holden VE |  6 | 11:33.4272 |
| 6 | Team Kleen Racing / Kleen Group | Adam Beechey (TAS) | Holden VE |  6 | 11:34.2992 |
| 7 | Multispares Racing | Ryan Hansford (QLD) | Ford FG |  6 | 11:35.2187 |
| 8 | JMG Racing | Jeremy Gray (NSW) | Ford FG |  6 | 11:36.2915 |
| 9 | Auto One / Erebus Motorsport | Adam Marjoram (WA) | Holden VE |  6 | 11:36.9627 |
| 10 | Jesus Racing Team | Andrew Fisher (NSW) | Ford FG |  6 | 11:37.9780 |
| 11 | Skyreach/Shamick Racing | Leigh Nicolaou (VIC) | Holden VE |  6 | 11:38.9302 |
| 12 | OPS Gateway/Ryco 24-7 | Gerard McLeod (VIC) | Holden VE |  6 | 11:40.2392 |
| 13 | Mango Credit | David Sieders (NSW) | Holden VE |  6 | 11:41.3743 |
| 14 | Gulf Western Oil/Aussie Stop | Richard Mork | Ford FG |  6 | 11:43.1536 |
| 15 | Marbo Smash | Nandi Kiss | Holden VE |  6 | 11:44.7368 |
| 16 | Adelaide Tools | Troy Dontas (SA) | Holden VE |  6 | 11:45.9342 |
| 17 | Sieders Racing | Jordan Skinner (SA) | Ford FG |  6 | 11:48.8809 |
| 18 | Team Kleen Racing / Kleen Group | Andrew Nickolls (NSW) | Holden VE |  6 | 11:52.5941 |
| 19 | Australian Conveyor Racing | Noel Edge (SA) | Ford FG |  6 | 11:53.9336 |
| 20 | Peters Motorsport | Mason Barbera (QLD) | Ford FG |  6 | 11:55.1343 |
| DNF | Bob Jane T-Marts / Altenzo Tyres | Kim Jane (VIC) | Holden VE |  4 | 11:50.8873 |
| DNF | Tean Cleen Racing | Geoff Fane (NSW) | Holden VE |  3 |  5:23.6828 |
| DNF | OAKLANDS BUILT | Bruce Oaklands (NSW) | Ford FG |  3 |  5:25.4503 |
| DNF | Just Car Insurance / Kitten | Craig Dontas (SA) | Holden VE |  3 |  5:59.0910 |
| DNF | RED Express/AirRoad | Charlie Kovacs (SA) | Holden VE |  1 |  2:01.1735 |
| DNF | Cetnaj Electrical Supplies | Peter Burnitt (QLD) | Ford FG |  1 |  4:30.7568 |
| DNF | Western General Body Works | Danny Buzadzic (VIC) | Ford FG | | |