V8 Supercars, Coopers ink five-year extension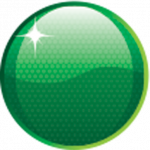 Adelaide family brewery Coopers will remain the category supplier for V8 Supercars after sealing a five-year extension.
After being the exclusive beer and cider supplier for V8s for the last four years, Coopers will remain a series partner until 2021.
"It is fitting that here in Adelaide for our very first event of 2015 we are able to announce this extension with iconic South Australian brand Coopers," V8 Supercars chief executive James Warburton said.
"The Coopers team has an incredibly proud history as one of the country's great business success stories as a family owned company for more than 150 years. As one of Australia's largest sports we could not be more proud to partner the Coopers brand."
Coopers Managing Director Dr Tim Cooper said V8 Supercars has helped introduce new customers to the brand.
"The V8 Supercars sponsorship has helped drive our brand, with significant opportunity for consumers to try our products for the first time," Dr Cooper said.
V8 Supercars says it has maintained all of its major sponsors and government sponsors along with signing several new backers in 2015.
Fresh additions to the category include new broadcaster partners Foxtel, Fox Sports, Channel 10, Lexus, Woodstock, V8 Utes and Formula 4.
Coopers remains as the only domestic brewer which is 100 percent Australian owned with the company holding five percent of the country's beer market.