Richards takes clean-sweep of Carrera Cup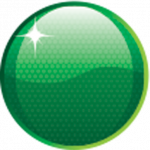 Steven Richards' defence of the Carrera Cup title has started on a perfect note as he swept all three races in Adelaide.
In each of the races he was never headed, including today's final 12-lap encounter when he led Craig Baird away from the start followed by Dave Russell.
As Richards controlled things at the point, Fraser Ross had a spin at Turn 4 and was tagged by Matt Campbell. The incident broke the steering of Ross's car and he was left on the corner as the closing laps were completed.
It was little concern for Richards who scored maximum points for the weekend.
In the Tag Heuer Carrera Challenge Tony Bates also made a perfect start to the season with maximum points winning all three races. Roger Lago was second Shane Smollen third.
The Carrera Cup next heads into action as part of the Australian Grand Prix event at Albert Park in two weeks time.
VIDEO: Richards and Bates speak after the final race

RESULTS: Carrera Cup – Race 3
| | | | |
| --- | --- | --- | --- |
| Pos | Car |  Driver                  |  Competitor/Team               |
| 1 |   1 |  Steven Richards |  Laser Plumbing & Electrical |
| 2 |   8 |  Craig Baird |  Porsche Centre Melbourne |
| 3 |  10 |  David Russell |  Finance EZI |
| 4 |  77 |  Nick McBride |  Bob Jane T-Marts |
| 5 |  14 |  Cam McConville |  OPS Gateway |
| 6 |  22 |  Richard Muscat |  Wilson Security / PAYCE / Genis St |
| 7 |  26 |  Michael Almond |  Copyworld |
| 8 |  11 |  Simon Hodge |  Team BRM |
| 9 |  45 |  Duvashen Padayachee |  VIP Petfoods |
| 10 |  24 |  Tony Bates |  AFS / Ned Whisky & Cola |
| 11 |  23 |  Roger Lago |  JBS Australia |
| 12 |  56 |  Shane Smollen |  McGrath Estate Agents |
| 13 |   4 |  Stephen Grove |  Grove Hire |
| 14 |   9 |  Marc Cini |  Hallmarc |
| 15 |   6 |  Ash Samadi |  Apartment Hotel |
| 16 |  39 |  Adrian Mastronardo |  Veritas |
| 17 | 222 |  Scott Taylor |  Scott Taylor Motorsport |
| DNF |  65 |  Fraser Ross |  Porsche Centre Brighton |
| DNF |   7 |  Matt Campbell |  Phase 8 |
STANDINGS: Professional
| | | |
| --- | --- | --- |
| Pos | Driver | Points |
| 1 |  Steven Richards |  180 |
| 2 |  Craig Baird |  150 |
| 3 |  David Russell |  144 |
| 4 |  Nick McBride |  138 |
| 5 |  Richard Muscat |  104 |
| 6 |  Cam McConville |  100 |
| 7 |  Michael Almond |   87 |
| 8 |  Simon Hodge |   75 |
| 9 |  Fraser Ross |   49 |
| 10 |  Duvashen Padayachee |   43 |
| 11 |  Matt Campbell |   18 |
STANDINGS: Tag Heuer Carrera Challenge
| | | |
| --- | --- | --- |
| Pos | Driver | Points |
| 1 | Tony Bates | 180 |
| 2 | Roger Lago | 156 |
| 3 | Stephen Grove | 144 |
| 4 | Shane Smollen | 122 |
| 5 | Ash Samadi | 106 |
| 6 | Scott Taylor |  84 |
| 7 | Marc Cini |  72 |
| 8 | Adrian Mastronardo |  65 |
| 9 | Tony Bates | 180 |