Quinn avoids carnage to win Clipsal GT final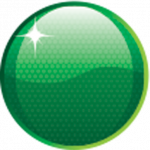 Tony Quinn avoided a dramatic multiple car shunt to claim a shortened Australian GT Championship sprint race on the Adelaide streets.
The Scotsman took the chequered flag from Theo Koundouris with Saturday double winner Nathan Antunes in third, but it was a first lap pile up which grabbed the headlines.
Polesitter Nathan Antunes made a clean start but the same couldn't be said for Trass Family Motorsport's Paul Kelly who lost control of his Ferrari 458 in a big way at the Senna Chicane.
His collision with the wall fired the car back into the path of the pack causing a series of crashes.
Th incident eliminated Peter Fitzgerald (Audi), James Winslow (Porsche), Michael Hovey (Ginetta), Simon Ellingham (Porsche), Steven Johnson (Audi) and Tony Walls (McLaren) from the race.
Racing eventually resumed with just 12 minutes remaining with several of the Trophy and Challenge class cars at the head of the field courtesy of their shorter pit stops.
Richard Gartner initially held the lead on the restart before Koundouris slipped through.
However, the man on the move was Quinn as he quickly caught the Porsche before moving into the lead of the race.
Antunes provided the most impressive performance as he scythed his way from 13th position at the restart to come home in third to secure the round win.
The Audi driver dropped down the order due to the longer compulsory pit stops issued to professional drivers.
Tony and Klark Quinn ended the weekend second for the round with the Trass Family Motorsport Ferrari of Jono Lester and Kelly in third.
The Australian GT Championship will head to Phillip Island for the second round on May 22-23.
Result, Australian GT Championship, Race 3, Clipsal 500
| | | | | | |
| --- | --- | --- | --- | --- | --- |
| 1 | Darrell Lea | Tony Quinn (QLD) | McLaren MP412-C | 9 | 23:38.2082 |
| 2 | Supabarn Supermarkets | Theo Koundouris (ACT) | Porsche 996 GT3-S | 9 | 23:39.3524 |
| 3 | Skwirk / Beechwood Homes | Nathan Antunes (NSW) | Audi R8 Ultra | 9 | 23:43.4497 |
| 4 | Adina Apartment Hotels | Greg Taylor (NSW) | Audi R8 LMS | 9 | 23:46.7929 |
| 5 | JJA Consulting Group | Jan Jinadasa (VIC) | Lamborghini LP560-4 | 9 | 23:48.6202 |
| 6 | Erebus Motorsport Pty Ltd | Geoff Emery | Mercedes Benz AMG SL | 9 | 23:49.3009 |
| 7 | JAMEC PEM Racing | Christopher Mies (GER) | Audi R8 Ultra | 9 | 23:49.6578 |
| 8 | Supabarn Supermarkets | James Koundouris (ACT) | Porsche 997 GT3-R | 9 | 23:50.2851 |
| 9 | Maranello Motorsport | Cameron McConville | Ferrari 458 GT3 | 9 | 23:50.5089 |
| 10 | johnmagro.com | John Magro (QLD) | Lamborghini Gallardo | 9 | 23:51.9567 |
| 11 | SAFE-T-STOP | Richard Gartner (NSW) | Porsche GT3 Cup Car | 9 | 23:52.5906 |
| 12 | DJS Racing Motorsport Services | Daniel Stuttered (VIC) | Porsche 911 GT3 Cup | 9 | 23:53.7772 |
| 13 | Team FreeM | Ross Lilley (VIC) | Lamborghini Gallardo | 9 | 23:54.0136 |
| 14 | Donut King | Mark O'Connor (VIC) | Lotus Exige Cup 7 | 9 | 23:56.8146 |
| 15 | Keith Wong | Keith Wong (SA) | Porsche 911 GT3 Cup | 9 | 23:57.9409 |
| 16 | Hogs Breath Caf | Mark Griffith (QLD) | Audi R8 LMS | 9 | 3:59.8155 |
| 17 | Interlloy M Motorsport | Justin McMillan (VIC) | Reiter Camaro GT3 | 9 | 24:03.4717 |
| 18 | Gap Solutions | John Goodacre (SA) | Porsche 911 GT3 Cup | 9 | 24:06.6202 |
| 19 | Motorsport Services | Tim Macrow (VIC) | Porsche 911 GT3 Cup | 9 | 24:08.3302 |
| 20 | DPM Motorsport | Dale Paterson (VIC) | Reiter Camaro GT3 | 9 | 24:09.0056 |
| 21 | Bank SA | Brenton Griguol (SA) | Ferrari F430 GT3 | 9 | 24:14.8139 |
| 22 | Thomson Geer Lawyers | Michael O'Donnell (SA) | Porsche GT3 Cup Car | 9 | 24:15.7066 |
| DNF | Supaloc Racing | Kevin Weeks (SA) | Ford GT 2011 GT3 | 2 |  8:24.4239 |
| DNF | Trass Family Motorsport | Paul Kelly (NZ) | Ferrari 458 GT3 | | |
| DNF | EVA Racing / Evolve Technik | Peter Fitzgerald (VIC) | Audi R8 Ultra | | |
| DNF | Objective Racing | Tony Walls (QLD) | McLaren 650S GT3 | | |
| DNF | HHH Racing/Triffid/ESP | Michael Hovey (QLD) | Ginetta G55 GT3 | | |
| DNF | JAMEC PEM Racing | Steven Johnson (QLD) | Audi R8 Ultra | | |
| DNF | AMAC Motorsport | James Winslow (GBR) | Porsche 997 GT3-R | | |
| DNF | Fastway Couriers | Simon Ellinghham (NZ) | Porsche GT3 Cup Car | | |