Kincaid steals the show in Truck finale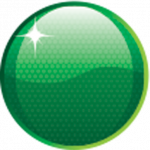 Keegan Kincaid managed to hold off Robby Gordon to win the final Stadium Super Trucks race of the Clipsal 500.
The American made a rapid start to to slot into second on the opening lap before moving past leader Brad Gallard in the early stages.
Once in front Kincaid quickly edged away from the pack before a caution was called towards the end of the race.
Despite losing his lead, Kincaid maintained his cool over the jumps to take the chequered flag by 1.4 seconds from Robby Gordon, who started from the rear of the grid.
"It's just an amazing experience here to add this to a list of places we've raced. I can't wait to come back," said Kincaid.
The race ended in spectacular fashion for teenager Sheldon Creed with the American rolling his truck across the finish line in third having made an audacious leap off the last jump.
"The truck got a little sideways and I tried to save it and it went over and I was along for the ride," said Creed.
"Luckily enough it hit the grass and flipped it back over and I was able to take off again."
Meanwhile, Matty Mingay emerged as the top Australian in fourth ahead of countrymen Brad Gallard, Nathan Pretty in sixth, while Dakar Rally podium finisher Toby Price was eighth.
"To get the opportunity to race and I've not no experience whatsoever with offroad racing or circuit racing," said Mingay.
"I've just been a stuntman all my life and been a general clown and I think I kind of fit in well.
"To up there with the front runners and to get my two thirds and be third overall is a dream come true."
Result, Stadium Super Trucks, Race 3 Clipsal 500
| | | | | | |
| --- | --- | --- | --- | --- | --- |
| 1 | Traxxas | Keegan Kincaid (USA) | Stadium Supertruck | 8 | 16:30.5632 |
| 2 | Speed Energy/Toyo Tyres/Traxxas | Robby Gordon (USA) | Stadium Supertruck | 8 | 16:31.9557 |
| 3 | Traxxas | Sheldon Creed (USA) | Stadium Supertruck | 8 | 16:32.1172 |
| 4 | Hot Wheels/Castrol Edge/Go Pro | Matt Mingay (AUS) | Stadium Supertruck | 8 | 16:40.9053 |
| 5 | Peter Kittle Motor Co/Toyo Tyres | Brad Gallard (AUS) | Stadium Supertruck | 8 | 16:44.1933 |
| 6 | Toyo Tyres/Go Pro/Gear Wrench | Nathan Pretty (AUS) | Stadium Supertruck | 8 | 16:45.9319 |
| 7 | Light Force Performance Lighting | Charles Dorrance (USA) | Stadium Supertruck | 8 | 16:53.8954 |
| 8 | TCQ Quarry Co/KTM Aust | Toby Price (AUS) | Stadium Supertruck | 8 | 16:57.6759 |
| 9 | Live/United Fiber & Data/Think | Bill Hynes (USA) | Stadium Supertruck | 8 | 17:30.5153 |
| DNF | Live/United Fiber & Data/Think | E J Viso (USA) | Stadium Supertruck | 7 | 14:42.8486 |