V8 Utes, V8SC to jointly develop new platform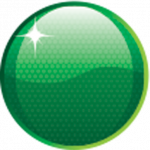 The Australian V8 Ute Series and V8 Supercars have reached an agreement that will see the evolution of the new generation Ute.
A partnership will see the bodies work together to develop replacements for the Holden and Ford Utes which are in the final couple of years of production.
As previously reported the Utes series will switch to small trucks/light commercial vehicles style racers based on single and dual cab machines.
While initially slated to remain with V8 engines, the new direction will also see manufacturers encouraged to race turbo diesels.
Deposits have been received for the first 10 Utes to be built with the first of what is being called the new evolUTEion expected to be unveiled at the Sandown 500 in September.
The deal with V8 Supercars comes as the touring car class continues development of its own next-generation rule package, which will also see it brand away from V8 engines.
"We are excited to announce this long term partnership with Australian V8 Ute Racing to develop and run a utility based category," V8 Supercars chief executive James Warburton said.
"This alliance will allow V8 Supercars to add its significant technical might to the development of the next phase of these crowd pleasing racers.
"This will be a highly competitive series which reflects the DNA of a significant segment of the automotive market."
Under the freshly struck relationship the Ute managers, Spherix, will continue to administer the series.
"This is a significant step forward in the roll out of the next evolution for Australian V8 Ute Racing, given the changing dynamics of the industry, and the relevance of utilities in vehicle sales," V8 Ute Chairman Peter Henry said.
"The racing product, parity structure and technical rules of the V8 Supercars Championship is admired world-wide and the opportunity to work directly with the team is enormous.
"We have spent the last 15 years building a great fan friendly product however, times have changed, the traditional Ford and Holden Ute as we have known it will be no longer be available, so we have to embrace the new generation of Utility vehicles."
See below video of the announcement