Richards goes back-to-back in Carrera Cup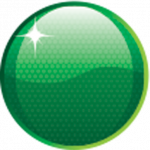 Steven Richards has kept things rolling along in the Carrera Cup winning his second-straight race of the weekend.
The defending Carrera Cup champion got the jump from the start to head Dave Russell and Craig Baird. Russell then brushed the wall at Turn 8 and Baird moved up to second.
The Queenslander then came under attack from Nick McBride and slipped back one spot further.
The charge of the race came from Nick Foster, who after breaking a driveshaft on the formation lap yesterday, quickly moved from 18th on the grid and through the field.
He got as high as fifth place, but with three laps to run he slammed the Turn 8 concrete and was eliminated from on the spot.
No such dramas for Richards who controlled things at the front and he comfortably led home Baird and McBride.
In the Tag Heuer Carrera Challenge Tony Bates was once again first.
Although after penalties and incidents in the opening race, Bates' race was similar to Richards' as he quickly grabbed the advantage off the start and controlled things throughout.
Second place in the semi-pro class went the way of Stephen Grove with Roger Lago in third.
The final Carrera Cup race of the weekend will be lunchtime on Sunday.
VIDEO: Race 2 interviews

CARRERA CUP RACE 2 – Professional Results
| | | | |
| --- | --- | --- | --- |
| Pos | No. | Driver | Sponsor |
| 1 |   1 |  Steven Richards |  Laser Plumbing & Electrical |
| 2 |   8 |  Craig Baird |  Porsche Centre Melbourne |
| 3 |  77 |  Nick McBride |  Bob Jane T-Marts |
| 4 |  10 |  David Russell |  Finance EZI |
| 5 |  22 |  Richard Muscat |  Wilson Security / PAYCE / Genis St |
| 6 |  14 |  Cam McConville |  OPS Gateway |
| 7 |  26 |  Michael Almond |  Copyworld |
| 8 |  11 |  Simon Hodge |  Team BRM |
| 9 |  65 |  Fraser Ross |  The Ross Partnership |
| 10 |  45 |  Duvashen Padayachee |  VIP Petfoods |
| 11 |   7 |  Matt Campbell |  Phase 8 |
| DNF | 777 |  Nick Foster |  Bob Jane T-Marts |
CARRERA CUP RACE 2 – Tag Heuer Carrera Challenge
| | | | |
| --- | --- | --- | --- |
| Pos | No. | Driver | Sponsor |
| 1 |  24 |  Tony Bates |  AFS / Ned Whisky & Cola |
| 2 |  23 |  Roger Lago |  JBS Australia |
| 3 |   4 |  Stephen Grove |  Grove Hire |
| 4 |  56 |  Shane Smollen |  McGrath Estate Agents |
| 5 |  39 |  Adrian Mastronardo |  Veritas |
| 6 |   6 |  Ash Samadi |  Apartment Hotel |
| 7 | 222 |  Scott Taylor |  Scott Taylor Motorsport |
| DNF |   9 |  Marc Cini |  Hallmarc |