Mason avoids drama to score TCM win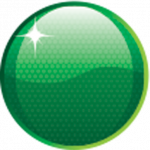 A rapid start helped Cameron Mason to victory in an incident filled Touring Car Masters race at the Clipsal 500 Adelaide.
Taking advantage of the reverse grid, Mason leapt from the second row on the rolling start to lead the field into Turn 1 where he stayed for the remainder of the contest to score a maiden TCM victory.
Mason's victory does remain provisional, however, pending a stewards hearing tomorrow (Sunday) morning following an alleged breach of regulations at the race start.
While Mason escaped to an early lead, there was drama behind as Paul Freestone (Chevrolet Camaro) and Jason Gomersall (Holden Torana) made contact while racing side-by-side through turn four on the opening lap.
Gomersall ended up with a substantial impact in the wall while the concertina effect caught out John Bowe and Glenn Seton, who were both forced to retire after their Mustang's sustained heavy damage.
The incident brought out the Safety Car but this failed to hamper Mason's progress as the Ford Mustang driver drove away from the pack.
The battle for the podium places provided plenty of action with Brad Tilley's Mustang just holding off brother Cameron in his Valiant Pacer.
Eddie Albenica guided his Falcon XB Coupe to fourth just ahead of Mark King's Camaro and Keith Kassulke's Falcon.
The third and final Touring Car Masters race at the Clipsal 500 is scheduled for 1130 local time on Sunday.
Result: Touring Car Masters Race 2, Clipsal 500
| | | | | | |
| --- | --- | --- | --- | --- | --- |
| 1 | Hercules Engines | Cameron Mason (NSW) | Ford Mustang Fastback | 8 | 17:02.3919 |
| 2 | Tilley Automotive | Brad Tilley (NSW) | Ford Mustang Coupe | 8 | 17:09.7143 |
| 3 | Tilleys Racing Equipment | Cameron Tilley (NSW) | Valiant Pacer | 8 | 17:09.8539 |
| 4 | Adelaides Cheapest Cars | Eddie Abelnica (VIC) | Ford Falcon XB Coupe | 8 | 17:10.2420 |
| 5 | Whiteline Transport Racing | Mark King (QLD) | Chevrolet Camaro RS | 8 | 17:11.2718 |
| 6 | Outbound Racing / wheels.com. | Keith Kassulke (QLD) | Ford Falcon XB Coupe | 8 | 17:12.0800 |
| 7 | Whiteline Transport Racing | Andrew Meidecke (NSW) | Chevrolet Camaro SS | 8 | 17:12.1988 |
| 8 | Rain City Racing | Gavin Bullas (VIC) | Ford Boss Mustang | 8 | 17:13.1548 |
| 9 | Freestones Transport/Freestone | Paul Freestone (VIC) | Chevrolet Camaro SS | 8 | 17:13.3586 |
| 10 | Autolite Spark Plugs | Brett Youlden (VIC) | Holden  HQ Monaro Co | 8 | 17:13.9717 |
| 11 | Shannons Insurance | Jim Richards (VIC) | AMC Javelin | 8 | 17:17.5989 |
| 12 | Mopar Performance | Greg Crick (TAS) | Chrysler Charger E55 | 8 | 17:19.0518 |
| 13 | Sunliner RV | Tony Hunter (VIC) | Chevrolet Monza 2+2 | 8 | 17:24.5918 |
| 14 | Lyndways Builders | Wayne Mercer (VIC) | Ford Falcon XY GTHO | 8 | 17:25.6055 |
| 15 | THD Motorsport | Leo Tobin (VIC) | Holden  HQ Monaro Co | 8 | 17:25.6109 |
| 16 | PRT Race Fabrication | Nigel Benson (SA) | Holden  HQ Monaro Co | 8 | 17:25.7389 |
| 17 | SportsMed | Greg Keene (SA) | Porsche 911 RS | 8 | 17:26.5161 |
| 18 | SportsMed | Amanda Sparks (SA) | Porsche 911 RS | 8 | 17:27.9073 |
| 19 | Palmer Promotions | Ian Palmer (QLD) | Pontiac Trans-Am | 8 | 17:28.6700 |
| 20 | Jesus Racing | Andrew Fisher (NSW) | Ford Falcon XY GTHO | 8 | 17:30.3203 |
| 21 | Hercules Engines/Bridgestone | Graham Stewart (SA) | Chevrolet Camaro SS | 8 | 17:33.7815 |
| 22 | Black Cat Racing | Rory O'Neill (SA) | Porsche 911 IROC | 8 | 17:48.8194 |
| 23 | Flo.gineering | Carey McMahon (NSW) | Holden  Torana SL/R | 8 | 17:59.0816 |
| DNF | Thunder Road Racing Australia | Glenn Seton (QLD) | Ford Mustang Coupe | 1 |  2:07.4962 |
| DNF | iseek Racing | Jason Gomersall (QLD) | Holden  Torana SL/R | | |
| DNF | Dunlop Super Dealers/Wilson Se | John Bowe (VIC) | Ford Mustang Trans A | | |
| DNF | Red Rock Winery | Rohan Little (VIC) | Porsche 911 IROC | | |