Manor Marussia feature on updated F1 entry list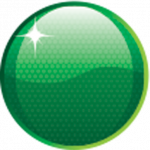 The Manor Marussia team has been included on the latest Formula 1 entry list released by the FIA ahead of the season opening Australian Grand Prix.
The British team's place on the grid had been in doubt since entering into administration in October last year.
The emergence of a new backer in Stephen Fitzpatrick from energy company Ovo has revived the squad's hopes, with Manor officials confirming plans to compete at the Australian Grand Prix this week.
The FIA has now released an updated entry list which has confirmed Manor Marussia's entry, who were originally slated as 'subject to confirmation' on the publication prior to Christmas.
Fellow minnows Caterham F1, who also entered administration last season, have been omitted from the entry list leaving only 10 teams scheduled to contest the 2015 F1 season at this stage.
Manor is still required to pass a crash test on their revised 2014 car in order to race at Albert Park next month.
British driver Will Stevens has been named as a driver for the reformed outfit this week with a second pilot yet to be announced.