Logano keeps Team Penske on top in Atlanta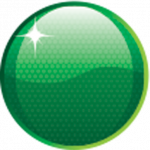 Team Penske star Joey Logano has topped qualifying for the Fold of Honor QuikTrip 500 at the Atlanta Motor Speedway.
A week after winning the season-opening Sprint Cup Daytona 500, Logano clocked 28.477s to pip reigning series champion Kevin Harvick by .131s.
Jamie McMurray was third, from Denny Hamlin with Carl Edwards fifth.
Jeff Gordon, Jimmie Johnson, Matt Kenseth and Tony Stewart were among those who failed to clear pre-qualifying inspections.
However Logano reigned supreme, posting his quickest time in the third and final round.
"Our first run today in practice, we were faster on our second run on scuffs, so I knew that the grip would stay in the tires for at least two runs," Logano said, who claimed the ninth pole award of his career.
"It was probably right at the limit, though. Probably the next run after that, it would have taken a pretty big jump down.
QUALIFYING: Fold of Honor Quiktrip 500
 

| POS. | CAR # | DRIVER | MANUFACTURER | SPONSOR | MPH | TIME | BEHIND |
| --- | --- | --- | --- | --- | --- | --- | --- |
| 1 | 22 | Joey Logano | | Shell Pennzoil | 194.683 | 28.477 | Leader |
| 2 | 4 | Kevin Harvick | | Jimmy John's/ Budweiser | 193.792 | 28.608 | –0.131 |
| 3 | 1 | Jamie McMurray | | McDonald's | 193.623 | 28.633 | –0.156 |
| 4 | 11 | Denny Hamlin | | FedEx Ground | 193.400 | 28.666 | –0.189 |
| 5 | 19 | Carl Edwards | | Arris | 193.137 | 28.705 | –0.228 |
| 6 | 42 | Kyle Larson | | Energizer | 192.949 | 28.733 | –0.256 |
| 7 | 31 | Ryan Newman | | Caterpillar | 192.942 | 28.734 | –0.257 |
| 8 | 9 | Sam Hornish Jr | | Medallion Bank | 192.313 | 28.828 | –0.351 |
| 9 | 88 | Dale Earnhardt Jr | | Kelley Blue Book | 192.206 | 28.844 | –0.367 |
| 10 | 5 | Kasey Kahne | | Farmers Insurance | 192.140 | 28.854 | –0.377 |
| 11 | 47 | AJ Allmendinger | | Better Than Bouillon | 191.483 | 28.953 | –0.476 |
| 12 | 2 | Brad Keselowski | | Detroit Genuine Parts | 191.403 | 28.965 | –0.488 |
| 13 | 27 | Paul Menard | | Duracell / Menards | 192.326 | 28.826 | –0.349 |
| 14 | 78 | Martin Truex Jr | | Furniture Row | 192.313 | 28.828 | –0.351 |
| 15 | 3 | Austin Dillon | | Dow | 192.146 | 28.853 | –0.376 |
| 16 | 51 | Justin Allgaier | | Brandt | 192.033 | 28.870 | –0.393 |
| 17 | 18 | David Ragan | | M&M's Crispy | 191.496 | 28.951 | –0.474 |
| 18 | 10 | Danica Patrick | | GoDaddy | 191.291 | 28.982 | –0.505 |
| 19 | 16 | Greg Biffle | | 2015 Ortho Ford Fusion | 190.935 | 29.036 | –0.559 |
| 20 | 17 | Ricky Stenhouse Jr | | 2015 Fifth Third Bank Ford Fusion | 190.692 | 29.073 | –0.596 |
| 21 | 13 | Casey Mears | | No. 13 GEICO Chevrolet SS | 190.653 | 29.079 | –0.602 |
| 22 | 55 | Brett Moffitt | | Aaron's 60th Anniversary Dream Machine | 190.646 | 29.080 | –0.603 |
| 23 | 43 | Aric Almirola | | Fresh From Florida | 190.424 | 29.114 | –0.637 |
| 24 | 95 | Michael McDowell | | Thrivent Financial | 189.558 | 29.247 | –0.770 |
| 25 | 15 | Clint Bowyer | | 5-Hour Energy | 189.513 | 29.254 | –0.777 |
| 26 | 38 | David Gilliland | | Love's Travel Stops | 189.493 | 29.257 | –0.780 |
| 27 | 32 | Mike Bliss | | Rimrock Design | 189.351 | 29.279 | –0.802 |
| 28 | 34 | Joe Nemechek | | CSX – Play It Safe | 189.183 | 29.305 | –0.828 |
| 29 | 6 | Trevor Bayne | | 2015 Advocare Ford Fusion | 188.906 | 29.348 | –0.871 |
| 30 | 23 | J.J. Yeley | | Dr. Pepper Toyota Camry | 188.187 | 29.460 | –0.983 |
| 31 | 62 | Brendan Gaughan | | A-S Medication Solutions | 188.117 | 29.471 | –0.994 |
| 32 | 33 | Brian Scott | | Little Joe's Autos | 187.837 | 29.515 | –1.038 |
| 33 | 98 | Josh Wise | | Phil Parsons Racing | 183.881 | 30.150 | –1.673 |
| 34 | 30 | Ron Hornaday Jr | | Curtis Key Plumbing | 181.147 | 30.605 | –2.128 |
| 35 | 24 | Jeff Gordon | | 3M | 0.000 | 0.000 | -28.477 |
| 36 | 20 | Matt Kenseth | | Dollar General | 0.000 | 0.000 | -28.477 |
| 37 | 48 | Jimmie Johnson | | Lowe's | 0.000 | 0.000 | -28.477 |
| 38 | 41 | Regan Smith | | Haas Automation | 0.000 | 0.000 | -28.477 |
| 39 | 14 | Tony Stewart | | Bass Pro Shops / Mobil 1 | 0.000 | 0.000 | -28.477 |
| 40 | 26 | Jeb Burton | | Maxim Fantasy Sports App | 0.000 | 0.000 | -28.477 |
| 41 | 35 | Cole Whitt | | Rinnai Tankless Water Heaters | 0.000 | 0.000 | -28.477 |
| 42 | 7 | Alex Bowman | | Nikko/Toy State Chevrolet | 0.000 | 0.000 | -28.477 |
| 43 | 40 | Landon Cassill | | Snap Fitness | 0.000 | 0.000 | -28.477 |