Harris edges Walton to make Utes history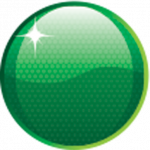 Ryal Harris held off a hard charging Kris Walton to take a record victory in the second V8 Utes Racing Series contest of the Clipsal 500.
The winner of Friday's opening race made no mistakes from pole position with the Ford driver assuming the lead from the start.
Harris led every moment of the 8 lap encounter but he was unable to relax after coming under immense pressure from Walton for the entire race.
The pair were engaged in a titanic scrap on the final lap with Walton trying everything to force his way through to the front.
In the end, Harris just hung on to take the chequered flag from Walton to claim his 33rd victory to break Grant Johnson's all-time Utes race win tally.
Erebus Motorsport's Adam Marjoram claiming the final podium spot in third.
"We have a good ute, we showed that last year so I'm just going to keep doing what I'm doing," said Harris.
"The only thing that concerns me is that Kris and I will be going at it all year, we have to deal with it as we go along, I can't let friendship get involved too much, I just have to treat him like everyone else on the track."
Craig Dontas came home in fourth position ahead of George Miedecke and Rhys McNally.
The race was not without incident with Cam Wilson collected by Gerard McLeod in the closing stages.
McLeod's bonnet catch failed leaving the driver unsighted after contact with Wilson at Turn 7. The pair collided at the next corner which brought their races to a premature end.
McLeod and Wilson were both taken to the hospital, where the former had glass washed out of his eye and is under observation.
Wilson was cleared of a suspected broken foot although his Ute was sent to a local smash repairers who are working overtime to have it ready in time for him to race tomorrow.
The final V8 Utes Racing Series contest of the weekend is scheduled for 9am local on Sunday.
Result: V8 Utes Racing Series, Race 2
| | | | | | |
| --- | --- | --- | --- | --- | --- |
| 1 | All Purpose Pest Racing | Ryal Harris (QLD) | Ford FG |  8 | 12:59.2994 |
| 2 | Rentco Transport Equipment Ren | Kris Walton (QLD) | Ford FG |  8 | 13:00.1057 |
| 3 | Auto One / Erebus Motorsport | Adam Marjoram (WA) | Holden VE |  8 | 13:02.2620 |
| 4 | Just Car Insurance / Kitten | Craig Dontas (SA) | Holden VE |  8 | 13:03.9127 |
| 5 | iSeek | George Miedecke (NSW) | Ford FG |  8 | 13:04.2085 |
| 6 | West Coast Racing | Rhys McNally (WA) | Holden VE |  8 | 13:10.5355 |
| 7 | Burbank Homes | Nathan Pretty (VIC) | Holden VE |  8 | 13:11.4332 |
| 8 | Bob Jane T-Marts / Altenzo Tyr | Kim Jane (VIC) | Holden VE |  8 | 13:12.6444 |
| 9 | JMG Racing | Jeremy Gray (NSW) | Ford FG |  8 | 13:14.0046 |
| 10 | Team Kleen Racing / Kleen Grou | Adam Beechey (TAS) | Holden VE |  8 | 13:26.6518 |
| 11 | Sieders Racing | Jordan Skinner (SA) | Ford FG |  8 | 13:28.6713 |
| 12 | Cetnaj Electrical Supplies | Peter Burnitt (QLD) | Ford FG |  8 | 13:31.2175 |
| 13 | Multispares Racing | Ryan Hansford (QLD) | Ford FG |  8 | 13:32.8027 |
| 14 | Western General Body Works | Danny Buzadzic (VIC) | Ford FG |  8 | 13:34.5206 |
| 15 | Skyreach/Shamick Racing | Leigh Nicolaou (VIC) | Holden VE |  8 | 13:40.5930 |
| 16 | Adelaide Tools | Troy Dontas (SA) | Holden VE |  8 | 13:41.2607 |
| 17 | Marbo Smash | Nandi Kiss | Holden VE |  8 | 13:43.7159 |
| 18 | Gulf Western Oil/Aussie Stop L | Richard Mork | Ford FG |  8 | 13:46.4551 |
| 19 | Jesus Racing Team | Andrew Fisher (NSW) | Ford FG |  8 | 13:50.1377 |
| 20 | Mango Credit | David Sieders (NSW) | Holden VE |  8 | 14:05.2233 |
| 21 | Tean Cleen Racing | Geoff Fane (NSW) | Holden VE |  8 | 14:09.1783 |
| 22 | Team Kleen Racing / Kleen Grou | Andrew Nickolls (NSW) | Holden VE |  8 | 14:18.0654 |
| 23 | OAKLANDS BUILT | Bruce Oaklands (NSW) | Ford FG |  7 | 14:32.8543 |
| DNF | OPS Gateway/Ryco 24-7 | Gerard McLeod (VIC) | Holden VE |  7 | 11:36.7092 |
| DNF | Slideway / Go Karting Brisbane | Cameron Wilson (QLD) | Ford FG |  7 | 11:46.8850 |
| DNF | RED Express/AirRoad | Charlie Kovacs (SA) | Holden VE |  6 | 10:19.6643 |
| DNF | Australian Conveyor Racing | Noel Edge (SA) | Ford FG |  3 |  5:28.7434 |
| DNF | Peters Motorsport | Mason Barbera (QLD) | Ford FG | | |