Creed pips Gordon in wild Super Trucks battle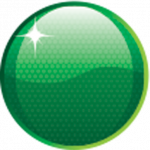 Teenager Sheldon Creed battled through another wild Stadium Super Trucks race to claim victory on the Adelaide streets.
The American was forced to battle his way through the field after Charles Dorrance and local driver Nathan Pretty both enjoyed spells in the lead.
Creed made light work of Dorrance and Pretty before beginning to gap the field.
However, his healthy lead was short-lived as when a Safety Car was called in the closing stages.
With his lead dissipated, Creed was involved in a five way scrap for the lead with Robby Gordon, Matty Mingay, Nathan Pretty and Race 1 winner EJ Viso.
Desite being placed under immense pressure, Creed held firm to take the chequered flag with Robby Gordon unable to muscle his way past on a frantic final lap.
Mingay produced an impressive drive in the final laps to claim his second podium of the weekend in third, while Viso reached the finish in fourth after surviving two spins.
After leading the opening lap, Pretty came crossed the line in fifth.
Result: Stadium Super Trucks Race 2
| | | | | | |
| --- | --- | --- | --- | --- | --- |
| 1 | Traxxas | Sheldon Creed (USA) | Stadium Supertruck | 8 | 15:36.1670 |
| 2 | Speed Energy/Toyo Tyres/Traxxas | Robby Gordon (USA) | Stadium Supertruck | 8 | 15:36.6557 |
| 3 | Hot Wheels/Castrol Edge/Go Pro | Matt Mingay (AUS) | Stadium Supertruck | 8 | 15:40.5398 |
| 4 | Live/United Fiber & Data | E J Viso (USA) | Stadium Supertruck | 8 | 15:41.5319 |
| 5 | Toyo Tyres/Go Pro/Gear Wrench | Nathan Pretty (AUS) | Stadium Supertruck | 8 | 15:50.4410 |
| 6 | TCQ Quarry Co/KTM Aust | Bill Geddes (AUS) | Stadium Supertruck | 8 | 16:00.5259 |
| 7 | Light Force Performance Lighting | Charles Dorrance (USA) | Stadium Supertruck | 8 | 16:14.6847 |
| 8 | Live/United Fiber & Data/Think | Bill Hynes (USA) | Stadium Supertruck | 7 | 15:39.1400 |
| DNF | Traxxas | Keegan Kincaid (USA) | Stadium Supertruck | 2 |  3:59.2171 |
| DNF | Peter Kittle Motor Co/Toyo Tyres | Brad Gallard (AUS) | Stadium Supertruck | | |