Antunes bags Clipsal Australian GT double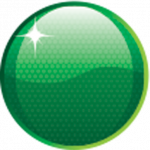 Nathan Antunes had to shoulder a pit lane penalty before winning the 60-minute encounter in the Australian GT Championship Presented by Pirelli at the Clipsal 500.
Driving the Swirk Audi, Antunes was pinched for his role in an incident that saw Ford GT driver Kevin Weeks eliminated near half race distance.
He rejoined in second before reclaiming the lead to beat the McLaren father and son of Tony and Klark Quinn by 5.76s before a 5s penalty was added to the Queenslanders for kerb hopping.
Kiwi combination Jono Lester and Paul Kelly finished third in their Trass Family Ferrari 458.
Their run was highlighted when Lester took a selfie pic of him and Kelly during their driver change while a crew member adjusted the drivers seat for Lester to climb aboard for the run home, a novel way to fill in time for a mandotary 57s category pro class penalty.
The brand new McLaren 650S of Tony Walls came home fourth ahead of Peter Fitzgerald (Audi), Michael Hovey (Ginetta), the recovering McLaughlan/Steven Johnson (Audi), Mies/Greg Crick (Audi), the Trophy Class-winning Porsche of John Goodacre and the second-placed Trophy Class Porsche of Theo Koundouris.
Mark Griffiths' Audi finished third in Trophy Class and was 11th overall, while Race 1 winner Richard Gartner claimed the Challenge Class – his Porsche GT3 Cup Car finished 19th overall.
The only other Challenge finisher was the Lotus of Tony Alford and Mark O'Connor, though it spent time in the pits after contact with the wall. It was the 23rd and last classified finisher in the race, seven laps down on the Gartner Porsche.
The pair of 7.9-litre Camaros continued to have dramas with the Justin McMillan/Tomas Enge car failing to start and the Dale Paterson/Steve Richards entry only completing six laps.
Another non-starter was the Porsche of James Koundouris and Marcus Marshall.
After finishing second in Race 1 and thus earning a front row start for Race 2, their Porsche GT3-R didn't make it past the dummy grid after it failed to select gears.
A loose wire in the fuse box under the dash was later found to be the offending item but by then it was too late for them to take their place in second position on the grid.
The final race of the weekend will be held tomorrow morning at 9.35am local time (10.05am AEDT).
It will be a 30-minute timed race with a compulsory pit stop and no driver change.
Cars with two drivers will be required to use the driver that started Race 2 today.
See below for full Australian GT Race 1 results
| | | | | | |
| --- | --- | --- | --- | --- | --- |
| 1    | Skwirk / Beechwood Homes       | Nathan Antunes (NSW)    | Audi R8 Ultra         | 18 | 30:45.4579 |
| 2    | Supabarn Supermarkets          | Marcus Marshall (QLD) | Porsche 997 GT3-R     | 18 | 30:47.3860 |
| 3    | EVA Racing / Evolve Technik    | Peter Fitzgerald (VIC) | Audi R8 Ultra         | 18 | 31:01.3466 |
| 4    | Trass Family Motorsport        | Jono Lester (NZ)        | Ferrari 458 GT3       | 18 | 31:01.6581 |
| 5    | Objective Racing               | Tony Walls (QLD)        | McLaren 650S GT3      | 18 | 31:06.3476 |
| 6    | Adina Apartment Hotels         | Barton Mawer (NSW)      | Audi R8 LMS           | 18 | 31:09.6761 |
| 7    | JAMEC PEM Racing               | Greg Crick (TAS)        | Audi R8 Ultra         | 18 | 31:14.3634 |
| 8    | Erebus Motorsport Pty Ltd      | Max Twigg               | Mercedes Benz AMG SL | 18 | 31:17.1169 |
| 9    | DPM Motorsport                 | Steven Richards (VIC) | Reiter Camaro GT3     | 18 | 31:24.1514 |
| 10 | AMAC Motorsport                | Andrew Macpherson (NSW) | Porsche 997 GT3-R     | 18 | 31:28.2539 |
| 11 | Hogs Breath Caf              |   Mark Griffith (QLD)    | Audi R8 LMS          | 18 | 31:28.6169 |
| 12 | Interlloy M Motorsport         | Tomas Enge              | Reiter Camaro GT3     | 18 | 31:32.1537 |
| 13 | Fastway Couriers               | Warren Luff             | Porsche GT3 Cup Car | 18 | 31:33.2340 |
| 14 | HHH Racing/Triffid/ESP         | Michael Hovey (QLD)     | Ginetta G55 GT3       | 18 | 31:38.8545 |
| 15 | Supabarn Supermarkets          | Theo Koundouris (ACT) | Porsche 996 GT3-S     | 18 | 31:39.5186 |
| 16 | JAMEC PEM Racing               | Steven McLaughlan (VIC) | Audi R8 Ultra         | 18 | 31:40.4605 |
| 17 | Team FreeM                     | Ross Lilley (VIC)       | Lamborghini Gallardo | 18 | 31:53.4017 |
| 18 | Motorsport Services            | Simon McLennon (NZ)     | Porsche 911 GT3 Cup | 18 | 31:53.6242 |
| 19 | Supaloc Racing                 | Kevin Weeks (SA)        | Ford GT 2011 GT3      | 18 | 31:58.1355 |
| 20 | SAFE-T-STOP                    | Richard Gartner (NSW) | Porsche GT3 Cup Car | 18 | 32:00.8106 |
| 21 | Gap Solutions                  | John Goodacre (SA)      | Porsche 911 GT3 Cup | 18 | 32:01.4768 |
| 22 | DJS Racing Motorsport Services | Daniel Stuttered (VIC) | Porsche 911 GT3 Cup | 18 | 32:03.4706 |
| 23 | Darrell Lea                    | Klark Quinn (QLD)       | McLaren MP412-C       | 18 | 32:10.6021 |
| 24 | Thomson Geer Lawyers           | Michael O'Donnell (SA) | Porsche GT3 Cup Car | 18 | 32:11.9843 |
| 25 | Maranello Motorsport           | Adrian Deitz (NSW)      | Ferrari 458 GT3       | 18 | 32:12.0957 |
| 26 | Bank SA                        | Brenton Griguol (SA)    | Ferrari F430 GT3      | 18 | 32:15.0480 |
| 27 | Motor School                   | Ben Foessel (QLD)       | Ginetta G50Z          | 17 | 30:50.9942 |
| 28 | Keith Wong                     | Keith Wong (SA)         | Porsche 911 GT3 Cup | 17 | 30:56.9419 |
| 29 | Donut King                     | Tony Alford (QLD)       | Lotus Exige Cup 7     | 17 | 31:22.4846 |
| 30 | JJA Consulting Group           | Jan Jinadasa (VIC)      | Lamborghini LP560-4 | 17 | 32:10.0220 |
| DNF | johnmagro.com                  | John Magro (QLD)        | Lamborghini Gallardo | 12 | 22:30.3460 |
| DNF | Walz Group                     | Matt Kingsley (QLD)     | Porsche GT3 Cup Car | 11 | 21:38.1145 |
| DNF | Taplin Real Estate/VIP Holding | Dean Canto (SA)         | Aston Martin Vantage |   8 | 16:51.3571 |
| DNF | Erebus Motorsport Pty Ltd      | Morgan Haber            | Mercedes Benz AMG SL |   3 |   4:33.5082 |
See below for full Australian GT Race 2 results
| | | | | | |
| --- | --- | --- | --- | --- | --- |
| 1 | Skwirk / Beechwood Homes       | Nathan Antunes (NSW)    | Audi R8 Ultra        | 42 | 01:01:30.4992 |
| 2 | Darrell Lea                    | K.Quinn/T.Quinn         | McLaren MP412-C      | 42 | 01:01:41.2670 |
| 3 | Trass Family Motorsport        | J.Lester/P.Kelly        | Ferrari 458 GT3      | 42 | 01:01:49.9964 |
| 4 | Objective Racing               | Tony Walls (QLD)        | McLaren 650S GT3     | 42 | 01:01:52.5225 |
| 5 | EVA Racing / Evolve Technik    | Peter Fitzgerald (VIC) | Audi R8 Ultra        | 42 | 01:02:10.6994 |
| 6 | HHH Racing/Triffid/ESP         | Michael Hovey (QLD)     | Ginetta G55 GT3      | 42 | 01:02:15.0397 |
| 7 | JAMEC PEM Racing               | S.McLaughlan/S.Johnson | Audi R8 Ultra        | 42 | 01:02:23.5698 |
| 8 | JAMEC PEM Racing               | C.Mies/G.Crick          | Audi R8 Ultra        | 42 | 01:02:25.1783 |
| 9 | Gap Solutions                  | John Goodacre (SA)      | Porsche 911 GT3 Cup | 42 | 01:02:25.9273 |
| 10 | Supabarn Supermarkets          | Theo Koundouris (ACT) | Porsche 996 GT3-S    | 42 | 01:02:35.5379 |
| 11 | Hogs Breath Caf               | Mark Griffith (QLD)    |   Audi R8 LMS         | 42 | 01:02:43.7143 |
| 12 | Maranello Motorsport           | A.Deitz/C.McConville    | Ferrari 458 GT3      | 42 | 01:02:53.2406 |
| 13 | AMAC Motorsport                | A.Macpherson/J.Winslow | Porsche 997 GT3-R    | 42 | 01:02:57.7942 |
| 14 | Fastway Couriers               | S.Ellinghham/W.Luff     | Porsche GT3 Cup Car | 41 | 01:01:51.9489 |
| 15 | Erebus Motorsport Pty Ltd      | M.Twigg/G.Emery         | Mercedes Benz AMG SL | 41 | 01:01:53.3619 |
| 16 | Adina Apartment Hotels         | G.Taylor/B.Mawer        | Audi R8 LMS          | 41 | 01:02:11.1706 |
| 17 | JJA Consulting Group           | Jan Jinadasa (VIC)      | Lamborghini LP560-4 | 41 | 01:02:18.3439 |
| 18 | Team FreeM                     | Ross Lilley (VIC)       | Lamborghini Gallardo | 41 | 01:02:32.2422 |
| 19 | SAFE-T-STOP                    | Richard Gartner (NSW) | Porsche GT3 Cup Car | 41 | 01:02:46.2595 |
| 20 | DJS Racing Motorsport Services | Daniel Stuttered (VIC) | Porsche 911 GT3 Cup | 40 | 01:02:01.6331 |
| 21 | Bank SA                        | Brenton Griguol (SA)    | Ferrari F430 GT3     | 39 | 01:01:30.6903 |
| 22 | Motorsport Services            | T.Macrow/S.McLennon     | Porsche 911 GT3 Cup | 39 | 01:01:41.3770 |
| 23 | Donut King                     | T.Alford/M.O'Connor     | Lotus Exige Cup 7    | 34 | 01:02:26.3434 |
| DNF | Keith Wong                     | K.Wong/K.Wong           | Porsche 911 GT3 Cup | 27 |    44:08.6597 |
| DNF | Thomson Geer Lawyers           | Michael O'Donnell (SA) | Porsche GT3 Cup Car | 16 |    25:06.1609 |
| DNF | johnmagro.com                  | John Magro (QLD)        | Lamborghini Gallardo | 14 |    20:39.6390 |
| DNF | Supaloc Racing                 | Kevin Weeks (SA)        | Ford GT 2011 GT3     | 14 |    20:45.5399 |
| DNF | Motor School                   | Ben Foessel (QLD)       | Ginetta G50Z         | 10 |    15:01.9493 |
| DNF | DPM Motorsport                 | Dale Paterson (VIC)     | Reiter Camaro GT3    | 6 |    11:20.3223 |