Viso monsters frantic Super Trucks opener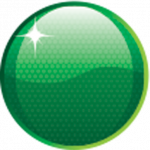 EJ Viso produced a faultless drive to claim victory in a chaotic Stadium Super Trucks opener at the Clipsal 500 Adelaide.
The former IndyCar racer made light work of the 10 car field as he avoided plenty of incidents to take the chequered flag.
American Charles Dorrance suffered a roll on the warm up lap which not only delayed the start but shortened the race to five laps.
Australia's Nathan Pretty emerged as the early leader but a heavy impact upon landing following one of the jumps severely damaged his front left forcing him into retirement.
Meanwhile, Viso took the lead on lap two which he took full advantage of as he quickly edges away from the pack.
Behind, there was plenty of action to entertain the bumper crowds with the temporary jumps unsettling many of the drivers.
Robby Gordon moved through the pack swiftly eventually slotting into second spot at the chequered flag.
Matty Mingay produced a strong run in the closing stages to secure an impressive third on his Super Truck race debut while Keegan Kincaid came home in fourth.
The popular Stadium Super Trucks category is scheduled to contest two more eight lap races on Saturday and Sunday respectively.
Result: Stadium Super Trucks Race 1        
| | | | | | |
| --- | --- | --- | --- | --- | --- |
| 1 | Live/United Fiber & Data/Think | E J Viso (USA) | Stadium Supertruck | 5 | 9:29.3927 |
| 2 | Speed Energy/Toyo Tyres/Traxxas | Robby Gordon (USA) | Stadium Supertruck | 5 | 9:39.8604 |
| 3 | Hot Wheels/Castrol Edge/Go Pro | Matt Mingay (AUS) | Stadium Supertruck | 5 | 9:41.8700 |
| 4 | Traxxas | Keegan Kincaid (USA) | Stadium Supertruck | 5 | 9:42.3722 |
| 5 | Traxxas | Sheldon Creed (USA) | Stadium Supertruck | 5 | 9:43.1995 |
| 6 | TCQ Quarry Co/KTM Aust | Toby Price (AUS) | Stadium Supertruck | 5 | 9:45.7823 |
| 7 | Peter Kittle Motor Co/Toyo Tyres | Brad Gallard (AUS) | Stadium Supertruck | 5 | 9:57.6046 |
| 8 | Live/United Fiber & Data/Think | Bill Hynes (USA) | Stadium Supertruck | 5 | 10:40.6888 |
| DNF | Toyo Tyres/Go Pro/Gear Wrench | Nathan Pretty (AUS) | Stadium Supertruck | 2 | 4:02.1518 |
| DNF | Light Force Performance Lighting | Charles Dorrance (USA) | Stadium Supertruck | | |