Two-event primary sponsor for Moffat Nissan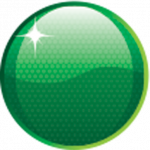 James Moffat's Nissan will compete with primary sponsorship from Steadfast at the Clipsal 500 and Albert Park.
Steadfast, which is Australasia's largest insurance broker network, has been a minor Nissan Motorsport sponsor since 2013.
Like Todd Kelly's one-event Pilatus backing, Moffat's livery uses the same base design as the factory Nissan Nismo look sported by Michael Caruso.
Moffat's car had arrived at the circuit with Nissan Nismo branding before the Steadfast sponsorship was applied ahead of practice.
"I'm really excited to have Steadfast's support for my car for the next two race meetings," said Moffat.
"Steadfast has been a fantastic, ongoing sponsor of our team and it's great that they have upped it for two of the best events of the season.
"First up, we have the Clipsal 500 Adelaide this weekend, and I hope that we can deliver them a top result."
First practice for the V8 Supercars gets underway at 0905 local time.