Lester claims maiden Aus GT pole despite crash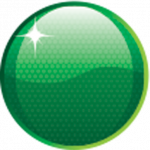 Trass Family Motorsport claimed the first pole position of the Australian GT Championship season despite a clash with Erebus Motorsport's Morgan Haber on the Adelaide streets.
The Kiwi team's Ferrari 458 Italia, driven by Jono Lester, posted a session best 1.21.4865s effort which arrived after a collision with Haber at the Turn 9 hairpin.
The clash ended the session prematurely with Haber sidelined due to steering damage.
Crash aside, it was an impressive performance from Australian GT newcomers Lester and TFM.
Factory Audi driver Christopher Mies will start Saturday's Australian GT opener on the front row having trailed Lester by 0.0465s in the Jamec Pem Racing Audi R8, he shares with Greg Crick.
The Aston Martin of Dean Canto/Andrew Taplin will head the second row alongside Nathan Antunes in the Skwirk Audi R8, with the #75 Steve McLaughlan/Steven Johnson Jamec Pem Racing R8 in fifth.
Tony Quinn will pair up with son Klark Quinn in the Darrel Lea McLaren MP4-12C GT3, which will start from sixth, after the former's new McLaren 650s was ruled out following a crash on Thursday.
Former V8 Supercar driver Marcus Marshall was seventh fastest in the James Koundouris Porsche.
Greg Taylor (Audi R8), John Magro (Lamborghini Gallardo) and Andre McPherson (Porsche 997 GT3) completed the top 10.
Matt Kingsley led the Challenge Class and was 19th overall in the Porsche he shares with Brendan Cook.
Michael Hovey brought out the red flags earlier in the session when he lost control of his Ginetta G55.
A 20 lap sprint race will kick off the season at 8:55am on Saturday followed by a 60 lap feature race at 17:40pm.
Result: Australian GT Championship Qualifying: Clipsal 500 Adelaide
| | | | | | |
| --- | --- | --- | --- | --- | --- |
| Position | Team | Driver | Car | Time | Gap |
| 1 | Trass Family Motorsport | Jono Lester (NZ) | Ferrari 458 GT3 | 1:21.4855 | |
| 2 | JAMEC PEM Racing | Christopher Mies (GER) | Audi R8 Ultra | 1:21.5330 | 0:00.0475 |
| 3 | Taplin Real Estate/VIP Holding | Andrew Taplin (SA) | Aston Martin Vantage | 1:21.6473 | 0:00.1618 |
| 4 | Skwirk / Beechwood Homes | Nathan Antunes (NSW) | Audi R8 Ultra | 1:22.3473 | 0:00.8618 |
| 5 | JAMEC PEM Racing | Steven McLaughlan (VIC) | Audi R8 Ultra | 1:23.1414 | 0:01.6559 |
| 6 | Darrell Lea | Klark Quinn (QLD) | McLaren MP412-C | 1:23.3630 | 0:01.8775 |
| 7 | Supabarn Supermarkets | James Koundouris (ACT) | Porsche 997 GT3-R | 1:23.6398 | 0:02.1543 |
| 8 | Adina Apartment Hotels | Greg Taylor (NSW) | Audi R8 LMS | 1:24.3558 | 0:02.8703 |
| 9 | johnmagro.com | John Magro (QLD) | Lamborghini Gallardo | 1:24.4795 | 0:02.9940 |
| 10 | AMAC Motorsport | Andrew Macpherson (NSW) | Porsche 997 GT3-R | 1:24.5519 | 0:03.0664 |
| 11 | EVA Racing / Evolve Technik | Peter Fitzgerald (VIC) | Audi R8 Ultra | 1:25.1426 | 0:03.6571 |
| 12 | Erebus Motorsport Pty Ltd | Max Twigg | Mercedes Benz AMG SL | 1:25.7267 | 0:04.2412 |
| 13 | Supaloc Racing | Kevin Weeks (SA) | Ford GT 2011 GT3 | 1:26.9602 | 0:05.4747 |
| 14 | Team FreeM | Ross Lilley (VIC) | Lamborghini Gallardo | 1:27.1233 | 0:05.6378 |
| 15 | Objective Racing | Tony Walls (QLD) | McLaren 650S GT3 | 1:27.2570 | 0:05.7715 |
| 16 | Motorsport Services | Tim Macrow (VIC) | Porsche 911 GT3 Cup | 1:27.5235 | 0:06.0380 |
| 17 | Erebus Motorsport Pty Ltd | Morgan Haber | Mercedes Benz AMG SL | 1:27.5735 | 0:06.0880 |
| 18 | Hogs Breath Caf | ark Griffith (QLD) | Audi R8 LMS | :28.3127 | 0:06.8272 |
| 19 | JJA Consulting Group | Jan Jinadasa (VIC) | Lamborghini LP560-4 | 1:28.5332 | 0:07.0477 |
| 20 | Fastway Couriers | Simon Ellinghham (NZ) | Porsche GT3 Cup Car | 1:28.8225 | 0:07.3370 |
| 21 | DJS Racing Motorsport Services | Daniel Stuttered (VIC) | Porsche 911 GT3 Cup | 1:29.5842 | 0:08.0987 |
| 22 | SAFE-T-STOP | Richard Gartner (NSW) | Porsche GT3 Cup Car | 1:30.4609 | 0:08.9754 |
| 23 | Supabarn Supermarkets | Theo Koundouris (ACT) | Porsche 996 GT3-S | 1:30.6259 | 0:09.1404 |
| 24 | Bank SA | Brenton Griguol (SA) | Ferrari F430 GT3 | 1:32.3317 | 0:10.8462 |
| 25 | HHH Racing/Triffid/ESP | Michael Hovey (QLD) | Ginetta G55 GT3 | 1:33.1389 | 0:11.6534 |
| 26 | Maranello Motorsport | Adrian Deitz (NSW) | Ferrari 458 GT3 | 1:33.1911 | 0:11.7056 |
| 27 | Donut King | Tony Alford (QLD) | Lotus Exige Cup 7 | 1:33.2366 | 0:11.7511 |
| 28 | DPM Motorsport | Dale Paterson (VIC) | Reiter Camaro GT3 | 1:33.4415 | 0:11.9560 |
| 29 | Motor School | Ben Foessel (QLD) | Ginetta G50Z | 1:34.2857 | 0:12.8002 |
| 30 | Gap Solutions | John Goodacre (SA) | Porsche 911 GT3 Cup | 1:34.3065 | 0:12.8210 |
| 31 | Walz Group | Brendan Cook (QLD) | Porsche GT3 Cup Car | 1:34.3242 | 0:12.8387 |
| 32 | Keith Wong | Keith Wong (SA) | Porsche 911 GT3 Cup | 1:36.0160 | 0:14.5305 |
| 33 | Thomson Geer Lawyers | Michael O'Donnell (SA) | Porsche GT3 Cup Car | 1:37.0599 | 0:15.5744 |
| 34 | Interlloy M Motorsport | Justin McMillan (VIC) | Reiter Camaro GT3 | 1:55.3212 | 0:33.8357 |