Harris kicks off V8 Utes season in style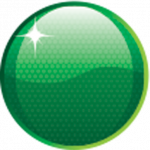 Ryal Harris kicked off his V8 Ute Racing Series in the best possible way with victory in the Clipsal 500 opener.
The Ford driver wasted little time from his seventh place grid slot as he emerged into the top three in the early stages of the 8 lap contest.
Harris continued his charge by slipping past the lead two of Kris Walton and polesitter Rhys McNally mid-way through the race.
Once in front Harris controlled the race taking the chequered flag from Walton and Erebus Motorsport's Adam Marjoram.
McNally's podium hopes were dealt a severe blow when a bent steering arm incurred from contact at Turn 1 saw him drop to 18th position at the finish.
"It was disappointing with the qualifying format but I knew we had the pace to do it I just had to bide my time," said Harris.
"It's so hard to pass Kris (Walton) he can be so aggressive and you have to be just as aggressive to pass him so it's going to be hard keeping the friendship intact this year but I really want that third championship and I'll do anything to get it."
Craig Dontas came home in fourth ahead of Queenslander Ryan Hansford and George Miedecke in sixth.
The race will set the grid for Race 2 which will take place at 10:45am on Saturday.
Result: V8 Utes Race 1, Clipsal 500
1
All Purpose Pest Racing

       

Ryal Harris (QLD)

     

Ford FG

   

8
13:00.8535
2
Rentco Transport Equipment Ren
Kris Walton (QLD)

     

Ford FG

   

8
13:01.5186
3
Auto One / Erebus Motorsport
Adam Marjoram (WA)

   

Holden VE
8
13:05.7048
4
Just Car Insurance / Kitten Ca
Craig Dontas (SA)

     

Holden VE
8
13:06.4187
5
Multispares Racing

           

Ryan Hansford (QLD)

   

Ford FG

   

8
13:06.9025
6
iSeek

                         

George Miedecke (NSW)
Ford FG

   

8
13:07.3624
7
JMG Racing

                   

Jeremy Gray (NSW)

     

Ford FG

   

8
13:14.1532
8
Mango Credit

                 

David Sieders (NSW)

   

Holden VE
8
13:14.8814
9
Burbank Homes

                 

Nathan Pretty (VIC)

   

Holden VE
8
13:15.4071
10
OPS Gateway/Ryco 24-7

         

Gerard McLeod (VIC)

   

Holden VE
8
13:16.9216
11
Peters Motorsport

             

Mason Barbera (QLD)

   

Ford FG

   

8
13:17.4327
12
Bob Jane T-Marts / Altenzo Tyr
Kim Jane (VIC)

       

Holden VE
8
13:19.5628
13
Slideway / Go Karting Brisbane
Cameron Wilson (QLD)
Ford FG

   

8
13:21.8148
14
Team Kleen Racing / Kleen Grou
Adam Beechey (TAS)

   

Holden VE
8
13:22.4276
15
RED Express/AirRoad

           

Charlie Kovacs (SA)

   

Holden VE
8
13:25.1852
16
Sieders Racing

               

Jordan Skinner (SA)

   

Ford FG

   

8
13:25.7058
17
Jesus Racing Team

             

Andrew Fisher (NSW)

   

Ford FG

   

8
13:29.6618
18
Cetnaj Electrical Supplies

   

Peter Burnitt (QLD)

   

Ford FG

   

8
13:35.0806
19
West Coast Racing

             

Rhys McNally (WA)

     

Holden VE
8
13:41.5213
20
Marbo Smash

                   

Nandi Kiss

           

Holden VE
8
13:42.1173
21
Adelaide Tools

               

Troy Dontas (SA)

     

Holden VE
8
13:45.0484
22
Skyreach/Shamick Racing

       

Leigh Nicolaou (VIC)
Holden VE
8
13:47.2415
23
Gulf Western Oil/Aussie Stop L
Richard Mork

         

Ford FG

   

8
13:50.5859
24
OAKLANDS BUILT

               

Bruce Oaklands (NSW)
Ford FG

   

8
13:56.9113
25
Australian Conveyor Racing

   

Noel Edge (SA)

       

Ford FG

   

8
13:57.5246
26
Tean Cleen Racing

             

Geoff Fane (NSW)

     

Holden VE
8
13:59.3116
27
Western General Body Works

   

Danny Buzadzic (VIC)
Ford FG

   

7
13:03.1443
DNF
Team Kleen Racing / Kleen Grou
Andrew Nickolls (NSW)
Holden VE
5
8:52.8114