Foster storms to Carrera Cup Clipsal pole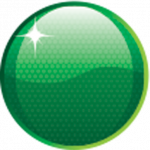 Nick Foster has grabbed the first Carrera Cup pole position of the year with the fastest time ahead of the opening race on the streets of Adelaide.
Foster, who was fastest in yesterday's practice, set the benchmark time midway through the session before a red flag ended the proceedings with around six minutes to run after James Bergmuller made heavy contact with the concrete barriers exiting Turn 8.
Already sporting a lower leg injury when he ruptured his Achilles tendon in a water skiing accident, Bergmuller limped from the car, but reported that he sustained no injuries in this morning's accident. His car will not run this weekend and the crew will make assessment on the damage ahead of the next round at the Grand Prix in two weeks.
For Foster the pole award starts the season on the right note after taking overall victory at the final round of 2014 on the streets of the Gold Coast.
Sharing the front row will be defending series champion Steven Richards, while David Russell will start third and Foster's team-mate Nick McBride from fourth.
Tony Bates was the fastest amongst the Tag Heuer Carrera Challenge, formally the Elite Division. Roger Lago was second amongst the semi-pro drivers followed by defending champion Stephen Grove and Shane Smollen.
The opening race of the Carrera Cup gets underway at 2.55pm local time.
VIDEO: Foster and Bates speak after qualifying

QUALIFYING: Carrera Cup – Adelaide
| | | | | | | |
| --- | --- | --- | --- | --- | --- | --- |
| Pos | No. | Driver | Sponsor | Time | Difference | Class |
| 1 | 777 |  Nick Foster |  Bob Jane T-Marts |  1:21.8708 | |  P |
| 2 |   1 |  Steven Richards |  Laser Plumbing & Electrical |  1:22.2097 | 0:00.3389 |  P |
| 3 |  77 |  Nick McBride |  Bob Jane T-Marts |  1:22.4114 | 0:00.5406 |  P |
| 4 |  10 |  David Russell |  Finance EZI |  1:22.7067 | 0:00.8359 |  P |
| 5 |  45 |  Duvashen Padayachee |  VIP Petfoods |  1:22.7820 | 0:00.9112 |  P |
| 6 |  22 |  Richard Muscat |  Wilson Security / PAYCE / Genis |  1:23.0842 | 0:01.2134 |  P |
| 7 |   8 |  Craig Baird |  Porsche Centre Melbourne |  1:23.1469 | 0:01.2761 |  P |
| 8 |  14 |  Cam McConville |  OPS Gateway |  1:23.5191 | 0:01.6483 |  P |
| 9 |  11 |  Simon Hodge |  Team BRM |  1:23.6115 | 0:01.7407 |  P |
| 10 |   5 |  Spike Goddard |  Spike Racing |  1:23.8597 | 0:01.9889 |  P |
| 11 |  24 |  Tony Bates |  AFS / Ned Whisky & Cola |  1:23.9373 | 0:02.0665 |  C |
| 12 |   7 |  Matt Campbell |  Phase 8 |  1:24.0782 | 0:02.2074 |  P |
| 13 |  26 |  Michael Almond |  Copyworld |  1:24.1238 | 0:02.2530 |  P |
| 14 |  23 |  Roger Lago |  JBS Australia |  1:24.1569 | 0:02.2861 |  C |
| 15 |   4 |  Stephen Grove |  Grove Hire |  1:24.6795 | 0:02.8087 |  C |
| 16 |  56 |  Shane Smollen |  McGrath Estate Agents |  1:24.6901 | 0:02.8193 |  C |
| 17 |  65 |  Fraser Ross |  The Ross Partnership |  1:24.7537 | 0:02.8829 |  P |
| 18 |   9 |  Marc Cini |  Hallmarc |  1:25.1393 | 0:03.2685 |  C |
| 19 |   6 |  Ash Samadi |  Apartment Hotel |  1:25.4356 | 0:03.5648 |  C |
| 20 |  13 |  James Bergmuller |  MotorOne Car Care |  1:25.5003 | 0:03.6295 |  C |
| 21 |  39 |  Adrian Mastronardo |  Veritas |  1:25.5695 | 0:03.6987 |  C |
| 22 | 222 |  Scott Taylor |  Scott Taylor Motorsport |  1:30.3217 |  0:08.4509 |  C |