Faultless Miedecke opens TCM account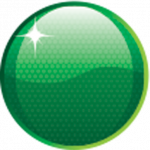 Andrew Miedecke opened the Touring Car Masters season with a comfortable victory in the opening race at the Clipsal 500 Adelaide.
The New South Welshman completed a lights-to-flag win after taking advantage of problems for polesitter and pacesetter John Bowe.
Bowe's Ford Mustang lost power with a suspected plug lead on the opening lap, which dropped the reigning Pro Master class champion to fourth.
Two-time TCM champion Gavin Bullas applied pressure to Miedecke throughout but had to settle for second ahead of a fast-finishing Jim Richards in his similarly-new AMC Javelin.
Although hampered by a power issue, Bowe managed to nurse his Mustang home in fourth ahead of Glenn Seton in his Mustang Coupe.
Meanwhile, Greg Crick recovered to finish seventh having spun out of third spot on lap seven, while battling for second with Bullas.
Miedecke will start Race 2 from pole position with Crick completing the front row ahead of Bullas and Richards.
The second Touring Car Masters race of the weekend will begin at 12:50pm local time.
Result: Touring Car Masters Race 1 Clipsal 500 
| | | | | | |
| --- | --- | --- | --- | --- | --- |
| 1 | Whiteline Transport Racing | Andrew Miedecke (NSW) | Chevrolet Camaro SS |  10 | 15:21.3990 |
| 2 | Rain City Racing | Gavin Bullas (VIC) | Ford Boss Mustang |  10 | 15:22.8073 |
| 3 | Shannons Insurance | Jim Richards (VIC) | AMC Javelin |  10 | 15:27.4095 |
| 4 | Dunlop Super Dealers/Wilson Security | John Bowe (VIC) | Ford Mustang Trans A |  10 | 15:28.1325 |
| 5 | Thunder Road Racing Australia | Glenn Seton (QLD) | Ford Mustang Coupe |  10 | 15:32.9574 |
| 6 | Autolite Spark Plugs | Brett Youlden (VIC) | Holden  HQ Monaro Co |  10 | 15:35.3722 |
| 7 | Mopar Performance | Greg Crick (TAS) | Chrysler Charger E55 |  10 | 15:38.1555 |
| 8 | Outbound Racing / wheels.com. | Keith Kassulke (QLD) | Ford Falcon XB Coupe |  10 | 15:40.1435 |
| 9 | Adelaides Cheapest Cars | Eddie Abelnica (VIC) | Ford Falcon XB Coupe |  10 | 15:40.6336 |
| 10 | Tilleys Racing Equipment | Cameron Tilley (NSW) | Valiant Pacer |  10 | 15:41.1632 |
| 11 | Whiteline Transport Racing | Mark King (QLD) | Chevrolet Camaro RS |  10 | 15:42.7159 |
| 12 | iseek Racing | Jason Gomersall (QLD) | Holden  Torana SL/R |  10 | 15:42.7164 |
| 13 | Freestones Transport/Freestone | Paul Freestone (VIC) | Chevrolet Camaro SS |  10 | 16:01.4054 |
| 14 | Hercules Engines | Cameron Mason (NSW) | Ford Mustang Fastbac |  10 | 16:04.4216 |
| 15 | Sunliner RV | Tony Hunter (VIC) | Chevrolet Monza 2+2 |  10 | 16:13.8995 |
| 16 | Tilley Automotive | Brad Tilley (NSW) | Ford Mustang Coupe |  10 | 16:16.1964 |
| 17 | THD Motorsport | Leo Tobin (VIC) | Holden  HQ Monaro Co |  10 | 16:18.2251 |
| 18 | Flo.gineering | Carey McMahon (NSW) | Holden  Torana SL/R |  10 | 16:19.4254 |
| 19 | SportsMed | Greg Keene (SA) | Porsche 911 RS |  10 | 16:20.7768 |
| 20 | SportsMed | Amanda Sparks (SA) | Porsche 911 RS |  10 | 16:21.4448 |
| 21 | Lyndways Builders | Wayne Mercer (VIC) | Ford Falcon XY GTHO |  10 | 16:22.1552 |
| 22 | Red Rock Winery | Rohan Little (VIC) | Porsche 911 IROC |  10 | 16:36.0753 |
| 23 | Lion Mill Solutions | Tony Edwards (VIC) | Ford Falcon XA GT |  10 | 16:36.1038 |
| 24 | Palmer Promotions | Ian Palmer (QLD) | Pontiac Trans-Am |  10 | 16:36.5631 |
| 25 | Jesus Racing | Andrew Fisher (NSW) | Ford Falcon XY GTHO |  10 | 16:56.3204 |
| 26 | Hercules Engines/Bridgestone | Graham Stewart (SA) | Chevrolet Camaro SS |  10 | 17:01.7137 |
| 27 | On Demand Electrical | Graeme Cook (SA) | Porsche 911 IROC |   9 | 15:27.4535 |
| DNF | Black Cat Racing | Rory O'Neill (SA) | Porsche 911 IROC |   9 | 15:17.6464 |
| DNF | BMR Industries | Bruce McLeod (NT) | Ford Falcon XA Super |   4 |  7:32.4797 |
| DNF | PRT Race Fabrication | Nigel Benson (SA) | Holden  HQ Monaro Co |   3 |  4:52.6585 |