Alonso awaits medical all-clear for Australian GP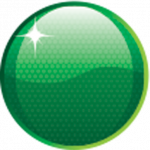 Doctors will determine Fernando Alonso's participation in the season opening Australian Grand Prix, according to McLaren boss Ron Dennis.
The double world champion spent three days in hospital recovering from a Formula 1 testing crash at the Barcelona circuit last week and will now undergo a series tests before being declared fit to compete at Albert Park.
In a media briefing held by Dennis the McLaren chief confirmed the team is unsure when Alonso will return behind the wheel, but he is confident the 33-year-old will be given the all clear to race in Australia.
"I can't foresee any reason why not but I'm not the doctor," said Dennis.
"There will be some tests. There is a process laid down by the FIA and I can't see any reason why he won't just sail through, but it's not for me to determine.
"The doctors said (his chances of racing) are unquantifiable. It's a normal recovery process for a driver to go through, especially as there is no structural damage (to his brain).
"He's completely lucid, normal, talking, wants to drive, but the doctor said: "if you really want to be sure, and you want to give him the best chance of going to Australia, then the best thing to do is to rest him."
Dennis went on to say that Alonso has avoided injury but the Spaniard was knocked unconsciousness in the crash, contrary to the original statement issued by the team.
The period of unconsciousness was the reason for Alonso's three day stay in hospital as doctors were cautious after the Spaniard suffered symptoms of a concussion.
"It was relatively short (the period of unconsciousness). The G (force) figures of the accident were significantly less in his helmet than they were in the car – less than half," added Dennis.
"There were reports of some inability to recall – again that's normal when you're shaken like this.
"He's not even concussed. The technical definition of a concussion you can see in a scan.
"The possibility is the change of direction [of his head] happened so fast it was like a whiplash of the brain – it didn't bleed, or bruise, or anything.
"He is physically perfect. He got the symptoms (of concussion) at one stage, but nothing that shows (on a scan)."
Kevin Magnussen was called upon to replace Alonso at the third F1 pre-season test at Barcelona this week.