Waters sets benchmark in Dunlop Series practice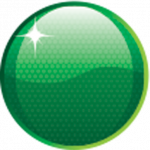 Cameron Waters has made a strong start to his bid for the 2015 Dunlop Series crown, topping both practice sessions at the Clipsal 500 Adelaide.
The Prodrive Ford ended the second session over a second clear of the field, setting a best of 1:22.10s on his flying final lap.
MW Motorsport's Chris Pither was second fastest in Practice 2 from Taz Douglas, who has stepped aboard one of THR Developments' ex-Kelly Racing Holdens this weekend.
Reigning series winner Paul Dumbrell was demoted to fourth in the closing stages ahead of Jack Le Brocq, Josh Kean, Paul Morris, Andrew Jones, Todd Hazelwood and Brett Hobson.
Hobson had been the cause of the session's only red flag, spinning in an incident with Aaron McGill at Turn 4 with 10 of the 30 minutes remaining.
McGill's Holden suffered rear-end damage in the incident, which left Hobson's entry stranded on the circuit.
The red flags had to be called early in the opening session when debutant Jamie Sharp crashed heavily in the Senna Chicane.
The Dunlop Series field will return to the circuit for a two-part qualifying session later this afternoon.
VIDEO: Dunlop Series Practice 1 highlights


VIDEO: Dunlop Series Practice 2 highlights


Result: Dunlop Series Practice 1
| | | | | | |
| --- | --- | --- | --- | --- | --- |
| Position | Team | Driver | Car | Time | Gap |
| 1 | TEAM ENZED PDR | Cameron Waters | Ford Falcon FG | 1:23.3447 | |
| 2 | Eggleston Motorsport | Paul Dumbrell | Holden Commodore VE2 | 1:23.4611 | 0:00.1164 |
| 3 | Team Advam | Andrew Jones | Holden Commodore VE2 | 1:23.8410 | 0:00.4963 |
| 4 | Eggleston Motorsport | Garry Jacobson | Holden Commodore VE2 | 1:23.9157 | 0:00.5710 |
| 5 | United Racing | Paul Morris | Ford Falcon FG | 1:24.5130 | 0:01.1683 |
| 6 | Eggleston Motorsport | Ant Pedersen | Holden Commodore VE2 | 1:24.5936 | 0:01.2489 |
| 7 | Icebreak Racing | Chris Pither | Ford Falcon FG | 1:24.7981 | 0:01.4534 |
| 8 | Matt Stone Racing | Todd Hazelwood | Ford Falcon FG | 1:24.8873 | 0:01.5426 |
| 9 | THR Developments | Taz Douglas | Holden Commodore VE2 | 1:24.9219 | 0:01.5772 |
| 10 | Plus Fitness / Go Karts Go | Aaren Russell | Ford Falcon FG | 1:24.9541 | 0:01.6094 |
| 11 | MW Motorsport | Jack Le Brocq | Ford Falcon FG | 1:24.9624 | 0:01.6177 |
| 12 | Wynns Racing | Josh Kean | Holden Commodore VE2 | 1:25.2800 | 0:01.9353 |
| 13 | Gippsland Body Builders GRM | James Golding | Holden Commodore VE2 | 1:25.4603 | 0:02.1156 |
| 14 | Brad Jones Racing | Macauley Jones | Holden Commodore VE2 | 1:25.7563 | 0:02.4116 |
| 15 | Dav Bridge | Shae Davies | Ford Falcon FG | 1:25.8607 | 0:02.5160 |
| 16 | Street Fighter Performance Upg | Dan Day | Holden Commodore VE2 | 1:25.9331 | 0:02.5884 |
| 17 | Challenger / Schweppes Aust | Brett Hobson | Holden Commodore VE2 | 1:26.1953 | 0:02.8506 |
| 18 | Hayman Reese | Jesse Dixon | Ford Falcon FG | 1:26.5338 | 0:03.1891 |
| 19 | Super Black Racing | Simon Evans | Ford Falcon FG | 1:26.5578 | 0:03.2131 |
| 20 | Warrin Mining Volvo CE | Adam Wallis | Holden Commodore VE2 | 1:26.5819 | 0:03.2372 |
| 21 | Matt Hansen Racing | Matt Hansen | Holden Commodore VE2 | 1:26.6644 | 0:03.3197 |
| 22 | Rsport Race Engineering | Matt Chada | Holden Commodore VE2 | 1:27.6622 | 0:04.3175 |
| 23 | Fujitsu Racing | Renee Gracie | Ford Falcon FG | 1:27.9747 | 0:04.6300 |
| 24 | Bryce Fullwood Racing | Bryce Fullwood | Holden Commodore VE | 1:28.5568 | 0:05.2121 |
| 25 | Battery World Racing | Aaron McGill | Holden Commodore VE2 | 1:28.7671 | 0:05.4224 |
| 26 | Arcoplate / Penrite | Kurt Kostecki | Holden Commodore VE2 | 1:28.8097 | 0:05.4650 |
| 27 | THR Developments | Chelsea Angelo | Holden Commodore VE2 | 1:28.8789 | 0:05.5342 |
| 28 | Jamie Sharp Racing | Jamie Sharp | Holden Commodore VE2 | 1:30.3202 | 0:06.9755 |
Result: Dunlop Series Practice 2
| | | | | | |
| --- | --- | --- | --- | --- | --- |
| Position | Team | Driver | Car | Time | Gap |
| 1 |  TEAM ENZED PDR | Cameron Waters | Ford Falcon FG | 1:22.0984 | |
| 2 |  Icebreak Racing | Chris Pither | Ford Falcon FG | 1:23.1088 | 0:01.0104 |
| 3 |  THR Developments | Taz Douglas | Holden Commodore VE2 | 1:23.3859 | 0:01.2875 |
| 4 |  Eggleston Motorsport | Paul Dumbrell | Holden Commodore VE2 | 1:23.4701 | 0:01.3717 |
| 5 |  MW Motorsport | Jack Le Brocq | Ford Falcon FG | 1:23.4742 | 0:01.3758 |
| 6 |  Wynns Racing | Josh Kean | Holden Commodore VE2 | 1:23.5592 | 0:01.4608 |
| 7 |  United Racing | Paul Morris | Ford Falcon FG | 1:23.6674 | 0:01.5690 |
| 8 |  Team Advam | Andrew Jones | Holden Commodore VE2 | 1:23.6771 | 0:01.5787 |
| 9 |  Matt Stone Racing | Todd Hazelwood | Ford Falcon FG | 1:23.7854 | 0:01.6870 |
| 10 |  Challenger / Schweppes Aust | Brett Hobson | Holden Commodore VE2 | 1:23.8451 | 0:01.7467 |
| 11 |  Eggleston Motorsport | Ant Pedersen | Holden Commodore VE2 | 1:23.9892 | 0:01.8908 |
| 12 |  Plus Fitness / Go Karts Go | Aaren Russell | Ford Falcon FG | 1:24.0710 | 0:01.9726 |
| 13 |  Dav Bridge | Shae Davies | Ford Falcon FG | 1:24.2471 | 0:02.1487 |
| 14 |  Gippsland Body Builders GRM | James Golding | Holden Commodore VE2 | 1:24.3943 | 0:02.2959 |
| 15 |  Hayman Reese | Jesse Dixon | Ford Falcon FG | 1:24.4382 | 0:02.3398 |
| 16 |  Street Fighter Performance | Dan Day | Holden Commodore VE2 | 1:24.5196 | 0:02.4212 |
| 17 |  Super Black Racing | Simon Evans | Ford Falcon FG | 1:24.5389 | 0:02.4405 |
| 18 |  Brad Jones Racing | Macauley Jones | Holden Commodore VE2 | 1:24.7958 | 0:02.6974 |
| 19 |  Fujitsu Racing | Renee Gracie | Ford Falcon FG | 1:25.4587 | 0:03.3603 |
| 20 |  Warrin Mining Volvo CE | Adam Wallis | Holden Commodore VE2 | 1:25.4982 | 0:03.3998 |
| 21 |  Matt Hansen Racing | Matt Hansen | Holden Commodore VE2 | 1:25.5552 | 0:03.4568 |
| 22 |  Battery World Racing | Aaron McGill | Holden Commodore VE2 | 1:26.3174 | 0:04.2190 |
| 23 |  Arcoplate / Penrite | Kurt Kostecki | Holden Commodore VE2 | 1:26.4166 | 0:04.3182 |
| 24 |  THR Developments | Chelsea Angelo | Holden Commodore VE2 | 1:26.7690 | 0:04.6706 |
| 25 |  Rsport Race Engineering | Matt Chada | Holden Commodore VE2 | 1:27.1304 | 0:05.0320 |
| 26 |  Bryce Fullwood Racing | Bryce Fullwood | Holden Commodore VE | 1:27.2004 | 0:05.1020 |
| 27 |  Eggleston Motorsport | Garry Jacobson | Holden Commodore VE2 | | |
Result