Remembering Brock on his 70th birthday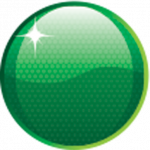 On the day Peter Brock would have celebrated his 70th birthday, Speedcafe.com reflects on the life and times of one of Australia's greatest racing drivers.
Already jolted with the news of the death of 'Crocodile Hunter' Steve Irwin just days earlier, the Australian public were rocked by reports that Peter Brock had died at the wheel of a racing car on September 8, 2006.
Brock had realised his final lap in a rather low profile tarmac rallying event, Targa West, in Western Australia on that fateful Friday.
At 61 years of age, Brock was killed instantly when his 'mongrel handling' Daytona Coupe left the road and struck a tree. Co-driver Mick Hone later recovered from serious injuries.
It was a black day in Australian motor racing with the 'King of the Mountain' perishing only days after a trip to the Goodwood Revival Festival in England where he raced a Holden 48-215, a model which has always been referred to as the FX.
As with the death of Ayrton Senna at the San Marino Grand Prix on May 1, 1994, Brock's death was met with disbelief.
Almost two weeks after the tragedy, the nation mourned when live TV broadcasts of his state funeral held at St Pauls Cathedral in Melbourne were aired around Australia.
The driver who was often referred to as 'Peter Perfect' had been enjoying semi-retirement after a colourful career which started when the late Harry Firth gave him his first factory drive in the late 1960's.
Shortly before the accident, Brock had travelled to England where he campaigned a specially built 48-215 at the iconic Goodwood Revival, slinging the big Holden around in the wet against the more nimble Austin A35s.
Over the Group C, Group A and V8 eras of Australian Touring Car Racing Brock became a giant of the sport winning three titles (1974, 1978, 1980) and nine Bathurst 1000s.
While his participation in topline competition in Australia had come to an end by 2004, Brock was preparing to embark on the notorious Dakar Rally in a specially built bespoke Holden Adventura.
Sadly that chapter in his colourful career would not be fulfilled.
*Stay tuned for more Peter Brock tributes on Speedcafe.com today