Phil Brock's lasting memory of his brother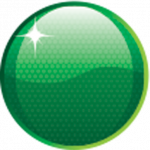 Phil Brock says the enduring memory of his famous brother Peter was during an historic Group A and C meeting early in 2006, the year the champion driver perished in a tarmac rally crash.
Brock, who has long assumed the moniker 'pin' because of his lofty stature, recalls the historic meeting at Phillip Island where Peter was steering the Torana A9X raced by Bob Forbes and Kevin Bartlett at Bathurst in 1977.
"Practice and qualifying had Pete approximately 2s a lap behind the ex Nissan Skyline Group A (Terry Ashwood), the turbo 2WD model prior to Godzilla," Phil, who also campaigned an 9AX at the meeting, told Speedcafe.com
"(It was) a very fast car, and definitely faster than Pete's A9X.
"Peter had been racing for just on 40 years at that stage, yet when I suggested that the Skyline was out of reach, he just looked at me and said "no, I'll beat him" with that familiar tone to his voice and determined look.
On this day it occurred to Phil that at age 61 Peter was still exploring ways to go faster and that he had shown no signs of his ability being hampered by his advancing years.
"The last race on that day saw Pete just get pipped by the Skyline on the line, and in the process had lowered his lap time by around 2.5 secs a lap over the three races", said Phil Brock who linked with Peter in several Bathurst 1000s and who was a stunt driver in a couple of Mad Max movies.
"He didn't show any overt pleasure, just that inner satisfaction that he'd achieved what he thought possible.
"My admiration for his effort covered the fact that he'd been doing similar things for so many years, combined with the fact that his age of 61 had seemingly no bearing on his ability on the day.
"It seemed like he was still learning his way as a driver, exploring the different ways to go faster, and with that incredible belief that could, and would."