FIA investigating Alonso testing crash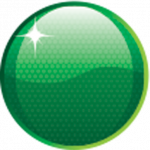 The FIA is investigating Fernando Alonso's testing crash which will see the McLaren driver miss Formula 1's third pre-season test at Barcelona.
The motor sport governing body will now aim to gather data surrounding the accident at the Catalunya circuit which saw the double world champion spend three days in hospital to recover from a concussion.
Alonso's length of stay in hospital has prompted the investigation while several theories have circulated as to the cause and immediate aftermath of the incident.
McLaren issued a statement shortly after the accident claiming the crash was caused by an unexpected gust of wind.
The Woking team has refuted claims that Alonso was knocked unconscious.
"We will be looking very carefully at what happened," said an FIA spokesman.
"We want to know what took place, so we will be gathering all the information that we can – as well as fully co-operating with McLaren."
McLaren confirmed the 33-year-old has been discharged from hospital and will return home to aid his recovery, rendering him unavailable for this week's test at the Barcelona circuit.
Reserve driver Kevin Magnussen has been called upon to replace Alonso at this week's test and will share the running with Jenson Button.