Joe Gibbs names replacement for Kyle Busch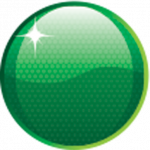 Experienced NASCAR Sprint Cup driver David Ragan will substitute for Kyle Busch at Joe Gibbs Racing while the star recovers from a broken leg.
A two-time race winner in the Cup series, Ragan has been loaned to Gibbs from Front Row Motorsports for an indefinite period.
Busch, who suffered a compound fracture to his right leg in the Xfinity race at Daytona, was transferred to a hospital near his home in Charlotte, North Carlolina on Tuesday after an extended stay at the Halifax Health Medical Center in Daytona Beach.
"It is expected that Ragan will pilot the No. 18 M&Ms Crispy Toyota for at least the next several weeks," a Joe Gibbs Racing statement read.
"Ragan's current race team Front Row Motorsports and sponsor CSX accommodated the move by Ragan and Ragan is expected to return to the team later this season."
JGR has also confirmed that Erik Jones will drive the team's #54 Toyota in the Xfinity Series this weekend in Atlanta.
Jones races full-time for Kyle Busch Motorsports in the Truck Series as well as running a part program in JGR's #20 Xfinity Camry.