Fernando Alonso could face more time in hospital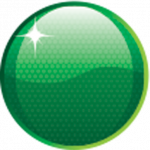 Fernando Alonso remains in doubt for Formula 1's third pre-season test after the double world champion spent another night in hospital.
The McLaren driver, who suffered a concussion following a high speed crash during the final day of the test at the Barcelona circuit, could spend yet more time in hospital according to his manager Luis Garcia Abad.
The Woking based team issued a detailed statement regarding the incident which labelled an unexpected gust of wind was the reason for the crash.
While the squad stated that their driver is making a "solid recovery", Alonso's manager says his driver stay in hospital is yet to be determined, which could see the 33-year-old miss the start of this week's test.
"He will remain here the time that we need to be sure that everything is fine," said Garcia Abad.
"The impact was quite hard and we want to be sure that everything is fine. I can't say is it is one, two or three days more.
'F1 is not a game' and that he wants to be certain his driver is back in peak condition before he returns to the car.
"The information is quite difficult to understand. When I arrived at the hospital, Fernando was conscious and fine in this aspect, which is the most important thing, but now is fine. The crash was very hard and he has to recover because it was a serious impact.
"F1 is not a game, we have to be sure that he is ready to drive the car at the right time because we want to be competitive to the last race of the season."
McLaren is yet to confirm whether it will replace Alonso for the four day test which is due to begin on Thursday.
The team could yet call upon the services of reserve drivers Kevin Magnussen and GP2 star Stoffel Vandoorne.