Erebus reveals latest liveries for Clipsal 500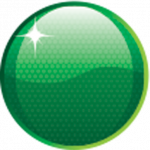 Erebus Motorsport has released first images of the liveries its two Mercedes-Benz E63 AMGs will campaign at the Clipsal 500 Adelaide.
The latest look continues the primarily silver scheme seen on both the Will Davison and Ashley Walsh driven entries at the recent Sydney SuperTest.
Davison's car sports major sponsorship from energy firm Solar Australia, which announced a season-long deal prior to the test.
The team remains on the hunt for sponsorship for Walsh's entry, which continues to run with Erebus Motorsport on its doors.
Erebus' sponsorship struggles have been well documented over the last 12 months following the exit of the three primary partners it had inherited from its previous guise as Stone Brothers Racing.
The team picked up minor backing from long-time Davison sponsor Doric and oil giant Repsol over the recent off-season, which had seen Fuchs, Beko and Citizen all depart.
Davison and Walsh recorded the 16th and 18th fastest times respectively in the Armor All Shootout at the recent SuperTest, where the former evaluated revised front suspension geometry.
The squad had hoped to undertake more development work with Walsh at a rookie test day last week before it was cancelled due to heavy rain in the South East Queensland region.
CLICK HERE for more with Walsh ahead of his first full-time V8 Supercars season
More development items, including long-awaited engine upgrades, are expected to be seen across the early stages of the season as the team attempts to lift itself up the order.
VIDEO: Erebus Motorsport livery launch