Ambrose v Whincup: The vital stats since 2006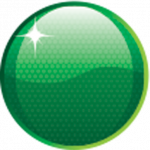 Since Marcos Ambrose took the lofty plunge and established a career in NASCAR from 2006, the V8 Supercars landscape has changed dramatically.
During that period the cars have gone from the 'Project Blueprint' spec to the Car of the Future rules.
And one driver has dominated proceedings like no other in history.
Jamie Whincup has taken the category by the throat by spearing to a record sixth championship last year.
In fact only three other drivers; Rick Kelly (2006), Garth Tander (2007) and James Courtney (2010) have managed championship titles in Ambrose's absence.
Speedcafe.com has produced some startling figures in assessing the parallel careers of Ambrose and Whincup since 2006.
Below the statistics show the sheer volume of racing Ambrose has been exposed to in America compared to Whincup's schedule for the corresponding time in V8s.
*Stats do not include Ambrose's sports car appearances or Whincup's two Race Of Champions efforts.
Source: NASCAR.com and racing-reference.info