McLaren delays clearing Alonso for Barcelona test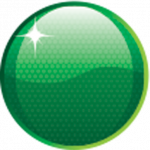 McLaren will leave it until later in the week before giving Fernando Alonso clearance to take part in the next round of pre-season tests at Barcelona.
Alonso was kept in hospital overnight after suffering concussion following a crash at Turn 3 of the Barcelona circuit on Sunday's final day of the second lot of pre-season tests.
The next round of testing begins at the Spanish venue later this week.
McLaren has moved to extinguish claims that Alonso had in fact been rendered unconscious due to an electrical problem in the McLaren MP4-30.
The Woking outfit has further outlined what they believe was the cause of the accident by saying Alonso's trajectory was compromised due to a wind gust.
In a detailed statement following the incident McLaren said: "We are pleased to confirm that, having been involved in an on-track incident at the Circuit de Barcelona-Catalunya (Spain) on February 22nd, Fernando Alonso is making a solid recovery in hospital, and is chatting to family, friends and hospital staff.
"From the scene of the incident he was driven to the circuit's medical centre, where he was given first aid and, as per normal procedures, was sedated in preparation for an air-lift to hospital.
"In hospital a thorough and complete analysis of his condition was performed, involving CT scans and MRI scans, all of which were completely normal.
"In order to provide the privacy and tranquillity required to facilitate a peaceful recuperation, he is being kept in hospital for further observation, and to recover from the effects of the medication that successfully managed his routine sedation yesterday.
"We intend to give him every opportunity to make a rapid and complete recovery, and will evaluate in due course whether or not he will participate in the next Barcelona test.
"Over the past 24 hours, we have been carrying out a detailed analysis of the damage to Fernando's car, and its associated telemetry data, in order fully to understand the cause, or causes, of his accident. Even at this early stage, we have been able to reach some firm conclusions.
"His car ran wide at the entry to Turn 3 – which is a fast uphill right-hander – allowing it to run onto the Astroturf that lines the outside of the track.
"A consequent loss of traction caused a degree of instability, spitting it back towards the inside of the circuit, where it regained traction and struck the wall side-on.
"Our findings indicate that the accident was caused by the unpredictably gusty winds at that part of the circuit at that time, and which had affected other drivers similarly (eg, Carlos Sainz Jnr).
"We can categorically state that there is no evidence that indicates that Fernando's car suffered mechanical failure of any kind.
"We can also confirm that absolutely no loss of aerodynamic pressure was recorded, which fact indicates that the car did not suffer any aerodynamic loss, despite the fact that it was subjected to a significant level of g-force.
"Finally, we can also disclose that no electrical discharge or irregularity of any kind occurred in the car's ERS system, either before, during or after the incident.
"That last point refutes the erroneous rumours that have spread recently to the effect that Fernando was rendered unconscious by an electrical fault. That is simply not true.
"Our data clearly shows that he was downshifting while applying full brake pressure right up to the moment of the first impact – something that clearly would not have been possible had he been unconscious at the time.
"Our data also confirms that Fernando's car struck the inside concrete wall, first with its front-right wheel and then with its rear-right. It was a significant lateral impact, resulting in damage to the front upright and axle.
"After the initial impact, the car slid down the wall for about 15 seconds before coming to a halt.
"All four wheels remained attached to the car, but no damage was sustained by the bodywork or crash structure between the front and rear wheels."
McLaren-Honda had endured a problematic run with a broken seal on the MGU-K rearing its head on the opening test day last week.