Indefinite substitutes sought for Busch brothers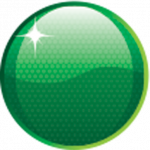 NASCAR powerhouses Joe Gibbs Racing and Stewart-Haas Racing will continue to field their respective #18 and #41 Sprint Cup entries despite the absence of drivers Kyle and Kurt Busch.
Both drivers are out for an indefinite period of time following Kyle breaking his right leg and left foot in Saturday's Xfinity Series race and Kurt's suspension over a domestic violence case.
Regan Smith substituted for Kurt during Sunday's Daytona 500, finishing 16th, and has again been entered in the #41 Chevrolet for this weekend's race at Atlanta.
Two-time defending Truck Series champion Matt Crafton drove the #18 Toyota to 18th in the 500, but is no certainty to continue with the squad.
Erik Jones, an 18-year-old who drives for Kyle Busch Motorsports in the Truck Series, met with Joe Gibbs on Monday and has also been linked to the seat.
A timeframe is yet to be put on Busch's return to the car following surgery on the compound fracture to his leg.
Fellow NASCAR star Tony Stewart missed 15 races in 2013 after suffering a more severe double-compound leg fracture during a sprintcar race.
"We've all been in communication with Kyle and we know that he's a strong person and he's going to come back stronger than ever," said the #18's crew chief, Adam Stevens.
"Whatever the doctors tell him, he's probably going to shave about three or four weeks off of that and be beating on our door. I'm sure he'll be in my office sometime next week talking about how we're going to make this happen."
NASCAR and the Daytona International Speedway immediately came under fire from a host of drivers after Busch hit an unprotected concrete wall during his accident, which saw the #54 Toyota spin to the inside in a multi-car melee.
The circuit installed tyre barriers in front of the wall ahead of Sunday's race and has pledged to cover every concrete barrier at the circuit with SAFER fencing in future.
VIDEO: Kyle Busch's sickening crash at Daytona