Complete grid confirmed for Carrera Cup opener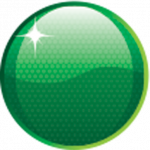 A 22 car entry has been confirmed for the opening round of the 2015 Carrera Cup Australia at the Clipsal 500 Adelaide.
The field will consist of 13 Professional Class entries and nine from the newly renamed Tag Heuer Carrera Challenge category, which was formerly branded the Elite Class.
The front of the field will again see established drivers led by reigning champion Steven Richards and Porsche legend Craig Baird pitted against a mix of seasoned campaigners and young talent.
Experienced duo David Russell and Cameron McConville join the category full-time this year and are expected to figure strongly from the outset.
Reigning Australian Formula 3 champion Simon Hodge and Australian GT Champion Richard Muscat headline the next wave of rising stars, while GT3 Cup Challenge graduates Fraser Ross and Matt Campbell also make the leap into the top class.
Ex-European F3 runner Spike Goddard further bolsters the field for the opening two events before embarking on a Porsche Supercup campaign in Europe.
Budget shortfalls have seen Warren Luff and Michael Patrizi exit the class, with the latter now focussing on his growing Patrizicorse karting team.
Fellow 2014 front-runners Sam Power and Shae Davies have moved on to the Supercup and Dunlop Series respectively, although Davies will return for rounds that do not clash with the second-tier V8 Supercars category.
Renee Gracie has also switched to the Dunlop Series after two seasons in the Carrera Cup.
The off-season has been relatively stable among the Challenge competitors, with last year's front-runners Stephen Grove, Shane Smollen, Tony Bates and James Bergmuller all returning.
Bergmuller will compete with a hand-clutch in Adelaide after recently sustaining an Achilles tendon injury in a water skiing accident.
The Carrera Cup will undertake three 12 lap races across Friday, Saturday and Sunday at the Clipsal 500.
Entry list: Carrera Cup Australia, Clipsal 500 Adelaide
| | | | |
| --- | --- | --- | --- |
| 1 | Steven Richards | Professional | Laser Plumbing & Electrical |
| 4 | Stephen Grove | Tag Heuer Carrera Challenge | Grove Hire |
| 5 | Spike Goddard | Professional | Spike Racing |
| 6 | Ash Samadi | Tag Heuer Carrera Challenge | Apartment Hotel |
| 7 | Matt Campbell | Professional | Phase 8 |
| 8 | Craig Baird | Professional | Porsche Centre Melbourne |
| 9 | Marc Cini | Tag Heuer Carrera Challenge | Hallmarc |
| 10 | David Russell | Professional | Finance Ezi |
| 11 | Simon Hodge | Professional | Team BRM |
| 13 | James Bergmuller | Tag Heuer Carrera Challenge | MotorOne Car Care |
| 14 | Cam McConville | Professional | OPS Gateway |
| 22 | Richard Muscat | Professional | Wilson Security |
| 23 | Roger Lago | Tag Heuer Carrera Challenge | JBS Australia |
| 24 | Tony Bates | Tag Heuer Carrera Challenge | AFS / Ned Whisky & Cola |
| 26 | Michael Almond | Professional | Copyworld |
| 39 | Adrian Mastronardo | Tag Heuer Carrera Challenge | Veritas |
| 45 | Duvashen Padayachee | Professional | VIP Petfoods |
| 56 | Shane Smollen | Tag Heuer Carrera Challenge | McGrath Estate Agents |
| 65 | Fraser Ross | Professional | Porsche Centre Brighton/TRP |
| 77 | Nick McBride | Professional | Bob Jane T-Marts |
| 222 | Scott Taylor | Tag Heuer Carrera Challenge | Scott Taylor Motorsport |
| 777 | Nick Foster | Professional | Bob Jane T-Marts |
VIDEO: Steven Richards and Stephen Grove preview the Clipsal 500