Chelsea Angelo to race Dunlop Series in Adelaide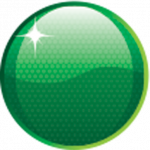 Chelsea Angelo will make her Dunlop Series debut at the Clipsal 500 Adelaide after striking a last minute deal with local team THR Developments.
The 18-year-old is set to campaign one of the team's two ex-Kelly Racing Holdens alongside previously confirmed driver Taz Douglas.
The move ensures there will be two females on the Dunlop Series grid, as former Carrera Cup racer Renee Gracie is also making her V8 Supercars debut in Adelaide.
Angelo had initially been slated to compete in the Dunlop Series last year before a change of tact saw her run the Australian Formula 3 Championship.
This weekend will be a tough assignment for Angelo, whose day in an Evans Motorsport Ford in mid-2013 remains her only V8 Supercars experience.
"It's all come together very late but I'm really happy to be jumping in the deep end at the Clipsal 500," said Angelo.
"Luckily I raced there in Formula 3 last year so I know the track, but I've only had one test day in V8 Supercar about 18 months ago so I'm not expecting too much from the weekend.
"The THR Developments team have been really great in helping us to get the deal done and I'm looking forward to getting over there and working with them all this weekend.
"Luckily there's quite a bit of track time on the Thursday so we will get a fair bit of running in before qualifying and the races," she added.
"Hopefully by the time the races come around I'll be pretty comfortable in the car and ready to go."
Although the deal is currently a one-off, Angelo hopes to complete the season with THR.
"As with everything it all comes down to money, but we'll get through this weekend and then definitely start talking to them about something more long term," she said.
THR campaigned its ex-Kelly Holdens in the first two events of last year's Dunlop Series, fielding South Australians Jay Verdnik and Jordan Ormsby at the Clipsal 500.
CLICK HERE for the full Adelaide Dunlop Series entry list.