Logano wins the Daytona 500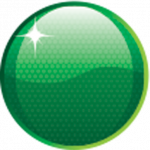 Joey Logano has held off all of NASCAR's top stars to score his first Daytona 500 title.
Logano gave Roger Penske his second Daytona 500 win with a classy drive as he kept his #22 Ford in the lead group throughout the entire race.
The big move came with less than 10 laps to run when he was pushed into the lead by Clint Bowyer ahead of Jimmie Johnson. He then controlled things before a late caution brought a green-white-chequered finish.
On the final re-start a multicar wreck midway through the final lap forced the race to finish under caution with Logano out front.
"What an amazing moment. Wow. To win this race is just amazing," said Logano.
"I have the best team on pit road for sure. These guys are awesome. My spotter did a great job giving me the information I need to get our front and stay out front before that last caution and be able to have a good restart there at the end.
"I knew I had the 15 behind me and Clint Bowyer was the best pusher I could find out there and was able to push me to the lead and I knew I wanted the outside to make sure he was behind me to work up there again.
"The agony is that you just – I keep looking at this trophy behind you and it is amazing. What a beauty.
"That feeling of winning the Daytona 500, I can't explain how cool this is. I said in an interview that this was our worst race track last year and we worked really hard to figure out how we could get better at it and all the hard work got us the win today."
The race appeared up until the final 20 laps to be in the hands of Hendrick Motorsports with pole sitter Jeff Gordon leading the most laps, while Dale Earnhardt Jr and Jimmie Johnson also had time in the lead.
In the end Gordon was involved in the final big crash when he was turned by Austin Dillon and finished 33rd. Earnhardt Jr. was third while Johnson came home in fifth.
The major casualties in the race were Tony Stewart, Matt Kenseth and Brad Keselowski. Stewart spun into the fence on lap 41 of 200, in an incident that also collected Kenseth. While Keselowski had an engine let go 40 laps from home.
VIDEO: Race Highlights

VIDEO: Logano speaks after the race

RESULTS: Daytona 500
| | | | | | | | | | |
| --- | --- | --- | --- | --- | --- | --- | --- | --- | --- |
| POS. | CAR # | DRIVER | MANUFACTURER | START | LAPS | LAPS LED | FINAL STATUS | POINTS | BONUS PTS |
| 1 | 22 | Joey Logano | Ford | 5 | 203 | 31 | Running | 47 | 4 |
| 2 | 4 | Kevin Harvick | Chevrolet | 11 | 203 | 0 | Running | 42 | 0 |
| 3 | 88 | Dale Earnhardt Jr | Chevrolet | 3 | 203 | 32 | Running | 42 | 1 |
| 4 | 11 | Denny Hamlin | Toyota | 42 | 203 | 4 | Running | 41 | 1 |
| 5 | 48 | Jimmie Johnson | Chevrolet | 2 | 203 | 39 | Running | 40 | 1 |
| 6 | 13 | Casey Mears | Chevrolet | 41 | 203 | 1 | Running | 39 | 1 |
| 7 | 15 | Clint Bowyer | Toyota | 9 | 203 | 0 | Running | 37 | 0 |
| 8 | 78 | Martin Truex Jr | Chevrolet | 10 | 203 | 1 | Running | 37 | 1 |
| 9 | 5 | Kasey Kahne | Chevrolet | 13 | 203 | 0 | Running | 35 | 0 |
| 10 | 16 | Greg Biffle | Ford | 8 | 203 | 2 | Running | 35 | 1 |
| 11 | 38 | David Gilliland | Ford | 26 | 203 | 0 | Running | 33 | 0 |
| 12 | 9 | Sam Hornish Jr | Ford | 38 | 203 | 0 | Running | 32 | 0 |
| 13 | 46 | Michael Annett | Chevrolet | 27 | 203 | 1 | Running | 32 | 1 |
| 14 | 3 | Austin Dillon | Chevrolet | 30 | 203 | 0 | Running | 30 | 0 |
| 15 | 43 | Aric Almirola | Ford | 33 | 203 | 0 | Running | 29 | 0 |
| 16 | 41 | Regan Smith | Chevrolet | 24 | 203 | 0 | Running | 28 | 0 |
| 17 | 34 | David Ragan | Ford | 28 | 203 | 0 | Running | 27 | 0 |
| 18 | 83 | Johnny Sauter | Toyota | 36 | 203 | 0 | Running | 0 | 0 |
| 19 | 18 | Matt Crafton | Toyota | 4 | 203 | 0 | Running | 25 | 0 |
| 20 | 47 | AJ Allmendinger | Chevrolet | 40 | 203 | 1 | Running | 25 | 1 |
| 21 | 10 | Danica Patrick | Chevrolet | 20 | 203 | 0 | Running | 23 | 0 |
| 22 | 35 | Cole Whitt | Ford | 19 | 203 | 0 | Running | 22 | 0 |
| 23 | 1 | Jamie McMurray | Chevrolet | 15 | 203 | 0 | Running | 21 | 0 |
| 24 | 19 | Carl Edwards | Toyota | 6 | 203 | 3 | Running | 21 | 1 |
| 25 | 55 | Michael Waltrip | Toyota | 34 | 203 | 0 | Running | 19 | 0 |
| 26 | 32 | Bobby Labonte | Ford | 43 | 203 | 0 | Running | 18 | 0 |
| 27 | 27 | Paul Menard | Chevrolet | 21 | 203 | 0 | Running | 17 | 0 |
| 28 | 33 | Ty Dillon | Chevrolet | 31 | 203 | 0 | Running | 0 | 0 |
| 29 | 17 | Ricky Stenhouse Jr | Ford | 32 | 203 | 0 | Running | 15 | 0 |
| 30 | 6 | Trevor Bayne | Ford | 37 | 203 | 0 | Running | 14 | 0 |
| 31 | 95 | Michael McDowell | Ford | 23 | 203 | 0 | Running | 13 | 0 |
| 32 | 44 | Reed Sorenson | Chevrolet | 14 | 203 | 0 | Running | 12 | 0 |
| 33 | 24 | Jeff Gordon | Chevrolet | 1 | 203 | 87 | Running | 13 | 2 |
| 34 | 42 | Kyle Larson | Chevrolet | 29 | 202 | 0 | Accident | 10 | 0 |
| 35 | 20 | Matt Kenseth | Toyota | 35 | 202 | 0 | Running | 9 | 0 |
| 36 | 66 | Mike Wallace | Toyota | 16 | 199 | 0 | Running | 8 | 0 |
| 37 | 51 | Justin Allgaier | Chevrolet | 18 | 197 | 0 | Accident | 7 | 0 |
| 38 | 31 | Ryan Newman | Chevrolet | 22 | 184 | 0 | Running | 6 | 0 |
| 39 | 21 | Ryan Blaney | Ford | 12 | 175 | 0 | Engine | 0 | 0 |
| 40 | 23 | J.J. Yeley | Toyota | 25 | 161 | 1 | Running | 0 | 0 |
| 41 | 2 | Brad Keselowski | Ford | 39 | 160 | 0 | Engine | 3 | 0 |
| 42 | 14 | Tony Stewart | Chevrolet | 7 | 72 | 0 | Accident | 2 | 0 |
| 43 | 40 | Landon Cassill | Chevrolet | 17 | 18 | 0 | Engine | 0 | 0 |